Arts
'An Evening with Michael Chabon
and Ayelet Waldman'
Michael Chabon and Ayelet Waldman are each in
'a unique position to influence the literary world'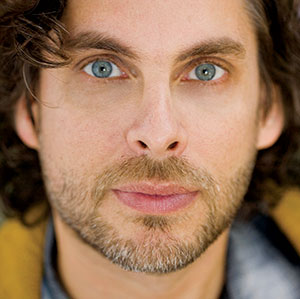 Michael Chabon begins his work late in the evening and usually ends shortly before the birds to sing. Ayelet Waldman starts on her stories after getting the kids off to school and a cup of tea. They write separately but never in isolation, which means they never have to walk alone.
The term "literary power couple," as nebulous as it is irrelevant to creating new and challenging prose, is often foisted upon, and uncomfortably assumed, by the husband and wife of 22 years.
"The word 'power couple' is just a cliche, right? It doesn't mean anything, and if it ever did it doesn't anymore," Chabon says. "We're not in any position to effect any legislation or crush any labor movements."
Waldman deviates on this point. "Michael and I are very busy seeking out various members of the literary community, assassinating them and flinging them onto the tracks of passing trains," she jokes.
Both in their 50s, the couple may retch at grandiose titles, but they are in a unique position to influence the literary world.
Waldman has written 10 novels, including seven books as part of the The Mommy-Track Mysteries series, and her essays on motherhood and marriage have made her one of the most blunt—and at times criticized—writers on both topics. Chabon jumped the line to literary fame at 25, when his MFA professor submitted his manuscript, Mysteries of Pittsburgh, to an agent without his knowledge. Chabon has since gone on to pen numerous bestselling novels that include Wonder Boys and the Pulitzer Prize-winning The Amazing Adventures of Kavalier & Clay. That success has also carried over to screenwriting projects and a writing credit on Mark Ronson's new album, a project Chabon calls "the most fun I've ever had while ostensibly working."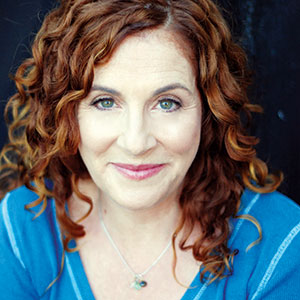 What started as a flash romance and marriage within a year has matured into a family with four children, and a partnership that can oscillate between personal ruminations over a soon-to-be-empty nest just as easily as professional consultations on chapters that have lost their way. They call these discussions "plot walks," taken near their home in Berkeley.
"It's great because when you're frustrated, rather than just having to solve all those problems on my own, or him having problems on his own, you kind of talk them through together," Waldman says.
Sharing a profession with a spouse will be one of many topics discussed Sunday evening at the Oshman Family Jewish Community Center in Palo Alto, when the couple takes the stage at Albert and Janet Schultz Cultural Arts Hall.
"Artists working in isolation are, generally speaking, and there are certain exceptions, forced to make every single mistake before they finally figure a way out," Chabon says. "But if you've got somebody around who is accomplished and skilled and experienced—above all experienced—they can help save you a lot of trouble and time. And it's also the companionship. You're not alone."
Writing is an island booby-trapped with insecurity. It can isolate authors into self-loathing ascetics, or at least make them miserable company. The Bay Area's vibrant literary community, which Waldman credits author Dave Eggers for fostering, offers some reprieve. But the solace of a close confidante has been incalculable, according to Chabon and Waldman.
"That's the thing—you don't want to complain to people who don't know, because it really seems like, 'What are you complaining about? You're a writer, that's such a cool thing, so shut up and just enjoy it.' And that's true. There's truth to that," Chabon says. "So then the only person you actually can complain to is someone who feels just as embarrassed about complaining about it as you do."
But similar to the mythology that marriages are sustained by secret truths, writing, Chabon says, requires two common denominators: experience and work.
"People tend to think in terms of inspiration and they think of movies where someone got this brilliant idea and they sit down at a typewriter and start bashing away at the keys and three days later they've got a novel. Writing is drudgery," he says. "Just like everything, it's about practice."
An Evening with Michael Chabon and Ayelet Waldman
Palo Alto Jewish Community Center
March 22, 7:30pm
$30-$35