Arts
The Nature of 'Beauty'
Travelling exhibit by Smithsonian Design Museum lands at SJMA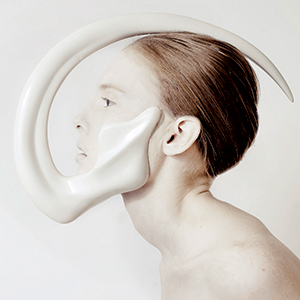 Every three years the Cooper Hewitt, Smithsonian Design Museum devotes a triennial exhibition to one theme. In 2010, the exhibition "Why Design Now?" sought to justify its very existence. Could design contend with social and ecological problems? The answer was a resounding yes. This year the self-doubt has apparently disappeared in favor of Design's renewed self-confidence in what it does best. 2016's theme is "Beauty." A traveling version of the exhibition arrives this week for an exclusive four-month stay at the San Jose Museum of Art.
Because Cooper Hewitt is the preeminent design museum in the country, an exhibition devoted to beauty is anything but narrow, self-reflexive and preening. The show is divided between two floors and across several galleries in order to explore seven kinds of beauty: extravagant, intricate, ethereal, transgressive, transformative, emergent, and elemental. These categories must have helped the curators shape the exhibit. They'll also help a museum-goer process the myriad and diverse items on display, but after some wandering about, the categories organically transcend their casements.
The most astounding fact of the exhibit is the sheer number of countries represented. If I'm not mistaken, an artist or designer from every continent except Antarctica makes a notable appearance in at least one of the categories. There's something inherently energizing about a collection like this, one with such global reach and input. The Bay Area is considered a center of multicultural artistic output but "Beauty" is a salient reminder that there are creative minds accomplishing astonishing work in every corner of the world.
Having said that, Jenny Sabin, an American based in Ithaca, New York, knocks the concept of beauty right out of the park with her stunning piece, PolyThread Knitted Textile Pavilion, PolyThread, 2015-2016—a 3-D photo-luminescent structure made of "knit cone elements." Pictures don't do it justice. Once you're standing underneath and inside of it, the color of the lights shining on it begin to change from the feeling of sunrise to sunset. It's like being trapped in a spider web made mistakenly by bees. The shimmering light is both soothing and discomforting.
Further afield and just as eerie are the Serbian designer Ana Rajcevic's "wearable sculptures." Made from fiberglass, polyurethane and rubber, Rajcevic has crafted what can be loosely described as jewelry. More accurately, her sculptures look like primitive headdresses that a post-apocalyptic society would embrace—all bone-white and polished to a high sheen. When attached to the female wearer, they lend her an animal's identity: an elephant, a long-beaked bird, a boar or a sabre-toothed tiger. Rajcevic has transformed the idea of a woman passively displaying her finery into someone fierce, powerful and adversarial.
Don't be deceived by the stunning red dress you see at the entrance to "Beauty." Throughout the exhibit, the idea of beauty is explored in such diverse fields as typography, television title design, architecture (both real and imagined), video games, sculpture and fashion. And, like Giambattista Valli's haute couture Skirt and Top, on close inspection, every one of the articles on display supplants any musty, frivolous definition of beauty while adding a brave new sense of inclusivity, wonder and import to its meaning.
Beauty
Thru Feb 19, $5-$10
San Jose Museum of Art