Arts
Brian Copeland: The 'Genuine' Article
Bay Area comedian and talk-radio host revisits his one-man show,
'Not a Genuine Black Man'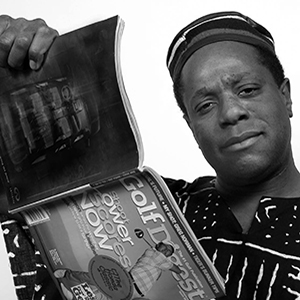 As a comedian, Brian Copeland has long found cracking jokes easy. Bearing his soul didn't come so naturally.
That might have something to do with his upbringing. Copeland, who is black, grew up in San Leandro in the 1970s—at a time when the population of the East Bay city was almost entirely white and the community was known for being openly hostile toward African Americans. In 1972, The National Committee Against Discrimination in Housing called San Leandro a "racist bastion of white supremacy."
Though he certainly faced plenty of adversity as a youth—including antagonism from his neighbors and the police—Copeland managed to carve out a successful career for himself in show business. Many locals will recognize his voice from his long-running afternoon talk radio show on KGO. It's the very same voice that once prompted a listener to send Copeland an anonymous letter accusing him of not being a "genuine black man."
It was a familiar criticism for Copeland, who has been called an "Uncle Tom," a "sell out" and worse by fellow African Americans. Back in 2004, Copeland finally decided he would take on his critics with a one-man show, which he titled Not a Genuine Black Man.
The production is not necessarily about being black, Copeland explains. It's about being different. Over the course of the show, the comedian explores his own identity, bringing the audience members along for a journey through isolation and self-discovery.
"It gives me a platform, no one has the right to define me," Copeland says of the show, which he has crafted in an effort to reach people of various cultural backgrounds.
Copeland takes his audience on a wild ride. Switching rapidly between comedy and drama, he changes the timbre of his voice and the curvature of his spine, playing the part of more than 10 idiosyncratic characters. "The humor is in the truth of the situation," he says. "One moment you're laughing then you're getting kicked in the gut. Sometimes I feel like I'm in a fight."
His ultimate goal is to generate empathy.
"In the error of Donald Trump, America has lost empathy" Copeland says, explaining that humor is a great tool to get people thinking about difficult subjects. "In the current political climate, empathy seems to be a lost commodity. By showing people the world through the eyes of a bullied and lonely little African-American boy, I hope they will develop compassion for the demonized 'other.'"
Not a Genuine Black Man
Jun 10, 8pm, $41
Hammer Theatre, San Jose