Arts
Celebrating Cinco:
Chicano Art, Culture, Music
Commemorate the Mexican holiday at these South Bay Cinco de Mayo events.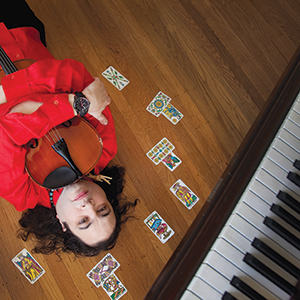 With its large Chicano population and many Latino-oriented community organizations, Silicon Valley always has Cinco de Mayo covered. The holiday commemorates Mexico's victory over French forces on May 5, 1862, at the Battle of Puebla, but the day more often focuses on cruising the city streets, blasting loud music and celebrating in style. Here are a few events.
Juan Felipe Herrera
Hammer Theatre, San Jose
May 5, 9:30pm, Free
U.S. Poet Laureate Juan Felipe Herrera (see page 42) has frequently written about the immigrant experience. He appears as part of the Legacy of Poetry Day.
Guillermo Galindo
San Jose Museum of Art
May 5, 12pm
'To me everything is a musical instrument,' says Guillermo Galindo, one of two artists featured in the San Jose Museum of Art exhibit 'Border Cantos.' The show, which paired photographs taken on the U.S.-Mexico border with Galindo's musical instruments and compositions, serves as an exploration of life at this international crossroads. For his part, Guillermo built instruments out of items he found while exploring the scrubby desert. Using everything from plastic and glass bottles to sand and shoes, he crafts soundscapes inspired by the lonesome landscapes he took in while tromping along the Rio Grande or walking along the miles of border fencing that stretches throughout Texas. This Thursday, in commemoration of Cinco de Mayo, Galindo will perform portions of these compositions live at the SJMA.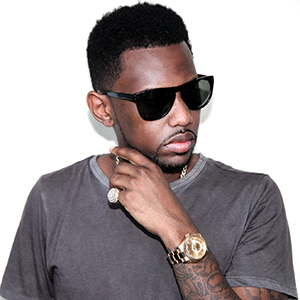 Fabolous
Pure Lounge, Sunnyvale
May 5, 10pm
OK, maybe this isn't Cinco-related, but it's still a big show. Starting with 2001's twin hits 'Can't Deny It' and 'Young'n (Holla Back),' on through 2007's 'Make Me Better' and 2010's 'You Be Killin Em,' Fabolous has been a force on the hip-hop and pop charts for more than a decade, frequently providing guest vocals on hits by other artists including Jamie Foxx and Trey Songz.
Tarimba
MACLA, San Jose
May 6, 8pm
Originating in the Mexican states of Oaxaca, Tabasco and Veracruz, the musical style known as Son Jarocho fuses African and Mexican traditions into a cohesive genre. The best known Son Jarocho song is 'La Bamba,' which was first popularized in the States by Ritchie Valens and the film of the same name. Led by Kyla Danysh and Doloris 'Lolis' Garcia, Tarimba is a collective of Bay Area musicians dedicated to playing Son Jarocho songs on traditional instruments. They take their name from the wooden dance platform upon which they perform. The word 'Tarimba' is believed to have African roots.