Arts
City Lights Theater Lights Up
The second annual new works festival comes to downtown black box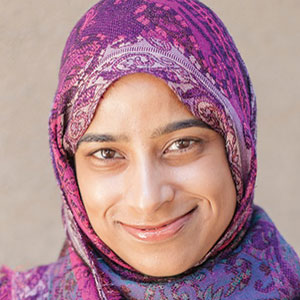 City Lights Theater is gearing up for its second annual Lights Up festival, featuring four new full-length plays—plus a special selection of scenes stitched together under the theme of surveillance and privacy.
"Lights Up" is the result of an evaluation of about 100 plays submitted for the festival, according to the program's manager, Rachel Bakker. "From seasoned playwrights to people just starting out," the only requirement was that the writer live in the Bay Area.
The four plays chosen for performance touch on diverse themes, from the immigrant experience to family heartbreak to economic catastrophe. Three of the four selected playwrights (and all four of the plays' directors) are women. Each play will be presented once over the weekend at City Lights' downtown San Jose theater space.
The festival begins Friday, with Bushra Burney's Designated Muslim, a contemporary comedy about a Pakistani-American woman's search for connection in a modern world that thinks it's more cultural sensitive than it really is.
On Saturday afternoon, the festival continues with Susan Jackson's Miracle Lake, which tells the story of one family's struggle to overcome a catastrophic accident. And Saturday night features Speaking the Language by Marsha Roberts, a redemption tale about one woman's economic free-fall from high-powered attorney to house cleaner.
Desperate Hearts by Douglas Rees—a period drama set in the 1920s about the cultural changes experienced by three young women Ð is the last of the four original plays to be showcased at the festival, on Sunday afternoon.
The festival closes on Sunday evening with The Plurality of Privacy plays, a series of short (five-minute) scenarios, produced by the Goethe-Institut of Washington, D.C. The short plays all examine the issues surrounding privacy in a high-tech world, and they are being presented in a network of participating theaters throughout North America and Europe.
The combination of the original plays from local playwrights and the shorts program produced by an outside group is designed to create a festival atmosphere, Bakker says. "The overall goal of the festival is to support local talent," Bakker says. "Every playwright's goal is to get their play produced and we want to give playwrights that chance at a full production."
Lights Up
Apr 27-29, $7+
City Lights Theater, San Jose
cltc.org