Arts
Painting With Light
Computers become the canvas at Mobile Digital Art & Creativity Summit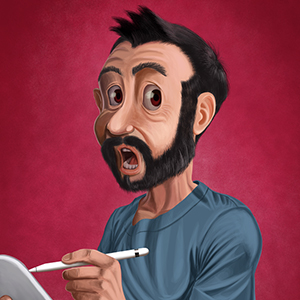 Just as the typewriter replaced the hand-written word, and the word processor sent its mechanical predecessor the way of the dodo, new technology is changing the way visual artists create.
This year marks the fourth annual Mobile Digital Art & Creativity Summit (mDAC). Held at the Palo Alto Art Center, the event, which begins Friday night with an opening party and exhibition, showcases the emergent field of artwork created entirely on tablets and touchscreen handsets.
The Mobile Digital Painting Exhibition showcases the work of over 70 artists selected from more than 800 submissions, which were judged by a panel consisting of the digital artist Jaime Sanjuan and the self-described "creative being," Ivy Newport.
Each winner received a certificate confirming that they were among the top 100 submissions. In a separate category for Mobile Photo Art, a category that blends the idea of photography with digital manipulation, approximately 30 winners were chosen from over 500 entries. These galleries highlight the limits to which digital creativity can be extended, transforming RGB screen images into CMYK framed prints.
In addition to a free gallery show, a paid two-day summit is included for those who are interested. The paid summit runs from Saturday to Sunday and includes workshops and classes. Chief Google Doodler Matthew Cruickshank will give the keynote speech on Saturday to kick off the proceedings. Following his remarks, a panel discussion will reckon with the impact digital art is having in the realm of fine art. The panel will address issues like iPhoneography, iPad/mobile painting, art education and app development.
The underlying theme at this year's mDAC Summit recognizes a recent shift in tech culture: the movement out of the Information Age and into the Experience Age. In other words, you can do more with your hoard of devices besides letting texts, apps and games run your life (looking at you, Pokémon Go-ers).
There's something aspirational in thinking that provocative, lasting works of art will be produced by the phone in your pocket. Perhaps the disappearance of paint, charcoal and clay—the dirtying of an artist's hands—is inevitable, like the loss of typewriters for novelists. Or it may simply offer an alternative means of expression.
mDAC
Aug, 12-14, Free-$299
Palo Alto Art Center