Arts
Foto Express Approaches 30
Years in San Jose
Still developing film and selling analog gear after all these years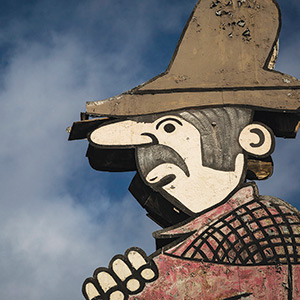 As technology changes we're often told that earlier formats become obsolete. The tape replaced vinyl, the CD the tape, and the MP3 the CD. But this is always only part of the narrative—a part usually driven by those with a financial interest in the new technology. This past April, sales of vinyl records hit a 28-year-high. And though there will always be someone to say that the bubble is about to burst, sales of these circular slabs of plastic continue to buoy the careers of musicians everywhere.
At the intersection of Seventh and Santa Clara streets in San Jose, another format long assumed dead by technologists is still going strong.
Opened in November of 1987, Henry Chang's photography store and lab, Foto Express, is coming up on its 30th anniversary, and judging by the store's Yelp reviews, it is as vital as ever. Overwhelmingly, Chang's customers rate the shop with five stars. Most mention Chang by name.
"I've been going to him for 15 years," says Jai Tanju, photographer and owner of Seeing Things Gallery. "He's always done a super good job, always has good information for me." Chang has watched other photo labs move from warehouse style mass printing, to 1-hour prints, to shuttering entirely. And with the closure of Keeble & Shuchat in Palo Alto this past October, Foto Express is one of the last of its kind in the region.
"We're kind of, like, unique now," Chang says. "I've found my niche."
Much more than a novelty, Chang and Foto Express provide a very real service to San Jose's photography community. Many students at SJSU, Santa Clara University, City College, Evergreen and others continue to cut their teeth with Chang's help. And Josh Marcotte, a local photographer who posts online under the handle Lost San Jose, recently brought in a huge assortment of film he had purchased at the flea market for a piece he was working on. "The film is expired, and I mean like 10 years plus expired," Marcotte says. "The owner laughed a little but he didn't send me away. For me, that was a big deal."
"I encourage everyone to have at least one or two photo albums," Chang says, pushing back against the idea that digital is always better. "Put good pictures in your photo albums, and share with your friends and relatives." Asked if he has anything else to add, Chang is sincere. "I just appreciate everybody's support. So we can still survive here."