Arts
Gabriel Ibarra: Documenting Decay
Photographer captures images of Silicon Valley's vanishing history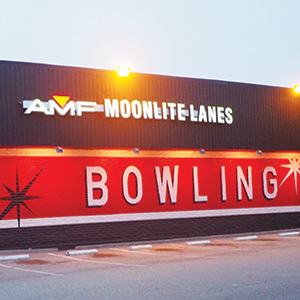 "Nothing gold can stay," writes America's quintessential modern poet. Nearly a quarter of the way through the 20th century, Robert Frost reflected on the inevitable tendency of time to override and replace former worlds with the new.
Several decades later, Gabriel Ibarra embarked on a photographic journey in the Bay Area, preserving landscapes and structures that have and continue to diminish in the exponentially hastening pace of life within the high-tech bubble of Silicon Valley.
His photo exhibit at the Dr. Martin Luther King Jr. Library—titled "Three Decades of Photography"—comprises more than 60 images documenting various sites in San Jose, Santa Clara, Milpitas, Sunnyvale, Agnews and Bodie, a famous ghost town east of the Sierra Nevadas.
One photo features a plum orchard at Butcher's Corner, Sunnyvale's last remaining working orchard. Taken earlier this year, the bright specks of yellow and white flowers in bloom represent the suburb's final claim on Santa Clara Valley's nickname—The Valley of Heart's Delight. While Ibarra enjoys revisiting the property to capture its beauty during different seasons, the daunting phrase, "last one," is written in the photo's caption. Plans to build 138 residential units on the land were approved by the city last winter.
Born at the tail end of the orchard era in 1956, the Bay Area native witnessed firsthand the drastic effects of urbanization in the South Bay. His ongoing photographic project strives to record what is still left of the world he was raised in—a world becoming increasingly unfamiliar today. "Anywhere in the USA, any town, wherever you go, it's the same thing," Ibarra says. "You go to the same supermarkets. You go to a Target here and a Walmart there. We're losing touch with our identity of uniqueness."
Ibarra captures rundown buildings and storefronts in various stages of erasure. Whether it be the frozen clock sign of an auto repair shop or the still-glowing neon lights of a recently closed bowling alley, each photo represents a piece of local history bound to vanish from the landscape. Through what he calls "Architectural Historical Photography," Ibarra hopes to raise awareness about local properties on the brink. "People have to reframe what they do in their free time," he says, noting the dangers of a generation so obsessed with social media updates that they become blind to their immediate community.
Three Decades of Photography
Thru Jul 31, Free
MLK Library, San Jose