Arts
Litter-ature Project Calls for Submissions
Program will take poems from talented teens and spread them across San Jose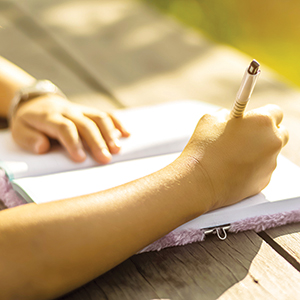 Long before I was honored with the title of Santa Clara County Poet Laureate, I've considered it my duty to spread the power of poetry to as many people as possible. Through the various open mic events and slams I host, I've worked to draw the poetry out of others and help them to find a voice all their own.
Along the way, I've joined forces with local businesses, libraries, non-profit organizations and schools to help South Bae denizens learn to appreciate literature. It has been a wonderful adventure, perhaps the greatest of my life—second only to my initial discovery of poetry and my lasagna. Those two are tied for first.
Recently, I partnered with the City of San Jose Public Art Program, Environmental Services Department and Anti-Litter Program to help develop the Litter-ature Project. The goal of the program is to put the poetry of San Jose youth on brand-new public litter cans throughout the city. In order to promote the project and select the most pertinent, entertaining and thought-provoking poetry, we're holding a contest. We are currently taking submissions for short poems written by middle school and high school students throughout San Jose.
The contest will be juried by professional poets such as Arlene Biala and yours truly, along with community members who will select several poems from all of the submissions. Those winning poems will become permanent artwork that will be affixed to several hundred new public litter cans to be installed throughout San Jose business districts in 2019. Additionally, the top 20 submissions will receive a $50 gift card.
The submission process is online and very easy, requiring very little information from students. Due to space limitations on the litter cans, we are asking students to submit up to five very short poems—like haiku or tanka, for example. They can be very serious, or very, very funny, as long the poem expresses concern, accountability, responsibility or care for the environment and our growing need to put litter in its place.
All entries must be submitted by noon on Nov. 15. Winners will be announced by Dec. 14. Students can go to litter-ature.info to read more and submit their poems online.