Arts
Dancing His Way to the Stars
Mountain View-born Nick Lazzarini has built a career moving his body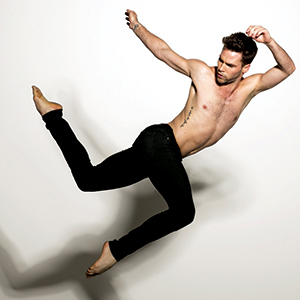 The way Nick Lazzarini tells it, his long journey to the the top of So You Think You Can Dance began when he was just 5 years old. On that fateful day, back in 1989, the young Lazzarini was leaving soccer practice at the local rec center in his hometown of Mountain View when his mother noticed him staring in awe at a dance class.
When she asked him what he was so interested in, he turned to her and told her: "I want to do that, mom." That was the end of Lazzarini's soccer career. "It just wasn't my thing," Lazzarini says, referring to his short-lived time in organized sports. "I was the kid that was doing cartwheels on the soccer field and practicing tumbling during baseball."
From the moment he began pursuing dance, Lazzarini knew it was definitely his thing. Before long his parents enrolled him at Dance Attack, a competitive dance studio originally based out of Mountain View. He worked out there while also taking lessons with a private coach at Studio 10 Dance in San Jose.
After graduating from high school, Lazzarini decided to take the next big step. At 19, he moved to Los Angeles, with the dream of taking his dance career to the next level. "I found some work teaching (dance classes) to pay my bills," Lazzarini says. "I went to auditions and put in the grind like any L.A. dancer that's starting off does until they catch their big break."
Lazzarini's big break came while dancing at a professional studio in L.A. with his mentor, Mandy Moore—choreographer of La La Land. It was there that he was introduced to and auditioned for an executive producer of American Idol who was looking for talent for a new show: So You Think You Can Dance.
"I remember putting my dancing shoes on and killing it that day" he says. Lazzarini would go on to compete in the show's first season, which he won. Since then, Lazzarini has co-founded his own dance troupe, Shaping Sound—a dynamic group of contemporary dancers, led by choreographer Travis Wall.
Shaping Sound's first U.S. tour was well received and they are embarking on their second national tour this month, After the Curtain. "The everyday person coming to the theater is going to get blown away," Lazzarini says. "Not only by the dancing, but the show, the storyline and the spectacle of it all."
Shaping Sound
Mar 22, 7:30pm, $39+
San Jose Center for the Performing Arts