Arts
Pear Avenue Theatre is Relocating
The award-winning Pear Avenue Theatre will soon have a new name and a new home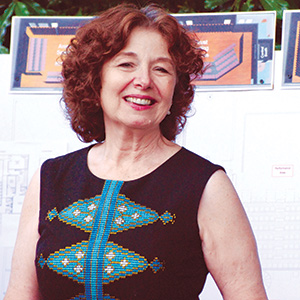 The award-winning Pear Avenue Theatre will soon have a new name and a new home. The 13-year-old company is relocating from its current location on Pear Avenue—just off of N. Shoreline Boulevard near Moffett Field, in Mountain View—to 1110 La Avenida.
The new, larger space was designed by San Jose architect, John Duquette, and is barely a half mile from the theater's longtime home. The company will be changing its name to Pear Theatre, in homage to its Pear Avenue origins.
The new space will more than double the capacity of the current theater, which seats only 40. The new location will allow for audiences of 80 to 99 people, depending on the production's configuration needs, according to a press release.
"The Pear has blossomed over the past 13 years, with our shows consistently playing to sold-out audiences and gathering critical acclaim," the Pear's founder and artistic director, Diane Tasca, says in the release. "We are pleased to have garnered support from such a vibrant artistic community and sophisticated, discerning audiences. We look forward to a larger, and yet still intimate space that will allow us to share our work with an even larger audience, and to introduce new programs to serve our community."
Tasca announced the location of the new performance space and the titles included in the company's upcoming season at an event for Pear supporters held at her Palo Alto home last week.
The company will kick off its 2015-16 season at its new home with Tasca's new play Walls of Jericho. The Pear's artistic director is adapting the new production for the stage from the short story Night Bus, by Samuel Hopkins Adams. (The short story also inspired the classic film, It Happened One Night.)
The production is set to open Sept. 18. Other notable works in next season's crop of shows include a local playwright's new translation of Anton Chekov's Uncle Vanya, Tracy Letts' Pulitzer Prize-winning August: Osage County, and Pear Slices 2016, the company's annual short-works festival.
Details of the 2015-16 season and more information on the move can be found at thepear.org.