Arts
Richard Misrach & Lee Friedlander
at Cantor Arts Center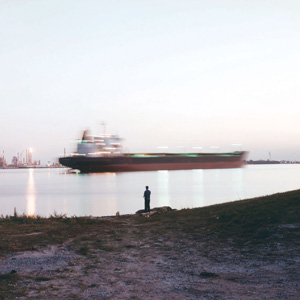 For nearly 40 years, Berkeley photographer Richard Misrach has documented modern industry's impact on nature. Two years ago, his 1991 photos of the Oakland Hills fire were exhibited at the Berkeley and Oakland Museums. Now, his documentation of the Mississippi River delta between Baton Rouge and New Orleans, commissioned by Atlanta's High Museum of Art, is on view at Stanford's Cantor Arts Center.
Like all his work, these 21 large-format color photos—digitally printed from scanned 8-by-10-inch negatives—are beautiful but provocative. In the aftermath of Hurricane Katrina in 2005 and the Deepwater Horizon oil spill in 2010, and with fracking and the Keystone pipeline (not to mention oil addiction and corporate oligarchy) continually in the news, "Revealing the South: Richard Misrach's Cancer Alley" could not be more timely. That title, incidentally, comes from a local nickname for Louisiana's polluted, profitable 100-mile stretch of river, with its 140 refineries and chemical factories, producing, along with plastics and toxins, high rates of environmental disease among residents, the descendants of slaves once "sold down the river."
Notable photos of the "petrochemical landscape" include ecologically ravaged Alligator Bayou with its skeletal cypress trees, in Prairieville; a solitary fisherman watching the progress of an oil tanker at Norco; ghostly spherical storage tanks looming over the vestiges of the displaced town of Morrisonville; an abandoned trailer perched on tall pilings, surrounded by discarded furniture, oil barrels and tires, at Plaquemine; a crumbling, abandoned basketball court surrounded by an oil refinery at Norco; and the view from the state capitol's observation deck across the river, at a sprawling Exxon refinery, in Baton Rouge.
Acting as an piquant counterpoint to Misrach's depictions of industrial spoliation in the South are Lee Friedlander's studies of the nascent computer industry, "The Cray Photographs." Commissioned in 1986 by Cray Research (since merged with Silicon Graphics) to celebrate its 15th anniversary, these 79 modestly sized black-and-white silver-gelatin prints combine social document with Friedlander's wryly deadpan humor: shots of Chippewa Falls' small-town ordinariness give way to shots of hair-netted workers, some of them so intently focused that they suggest wax museum figures, perched amid labyrinths of steel boxes and tangled wiring.
In conjunction with the exhibit, on May 13 at 6pm, Misrach will discuss the Cancer Alley project at Annenberg Auditorium on the Stanford Campus.
Misrach: Revisiting the South
Lee Friedlander: The Cray Photographs
Both through June 16
Cantor Arts Center, Stanford