Arts
Silicon Valley Pride 2014
'Mona Lot Moore' emcees Silicon Valley Pride | Chloie Jonsson's battle against CrossFit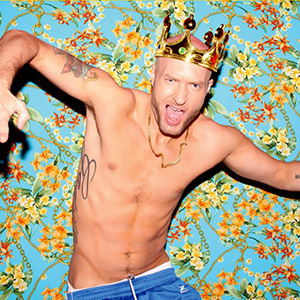 An LGBT Pride event by any other name—still a huge party with plenty to celebrate. And for its 39th year, the South Bay's major Pride event will not only adopt a new name but also streamline the festivities.
Taking the new, more geographically inclusive moniker "Silicon Valley Pride," the festival (formerly known as San Jose Pride) takes place on Sunday, Aug. 17, at Discovery Meadow in downtown San Jose. As the festival rebrands, this year's theme, "Honoring Our Past, Securing Our Future," offers a nod to past accomplishments as well as continuing civil rights battles for LGBT equality.
In addition to its new identity, Silicon Valley Pride has changed the festival itself, reorganizing from an all-weekend event to a single day with a packed schedule. The festival's trio of headliners, Kristine W, Cazwell and Deepa Soul, reflect the diverse lineup of live and DJ music.
Kristine W first topped U.S. dance/club charts 20 years ago with the single "Feel What You Want"—the first of 16 No. 1 singles so far.
Hip-hop/electro/pop artist Cazwell started getting noticed with 2003's "All Over Your Face," and cemented that fame as the host of numerous New York DJ parties. Deepa Soul draws on funk, soul, rock, blues and house influences, hit the Billboard Dance Top 3 this summer with her single "Feva."
Silicon Valley Pride, Aug. 17, 10am-7pm at Discovery Meadow, 180 Woz Way, San Jose. Early-bird admission $10 in advance/$15 at the gate; ticket packages are $50-$300.
'Mona Lot Moore' emcees Silicon Valley Pride | Chloie Jonsson's battle against CrossFit