Arts
Silicon Valley's Unique History
The region's past goes a long way in explaining its status as the center of tech, according to new documentary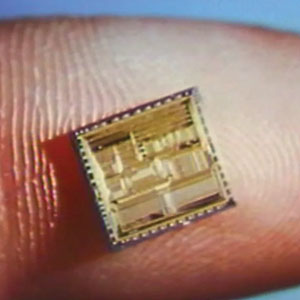 Ask Michael Schwarz about the origin of Silicon Valley and he won't point to the microprocessor industry or the hippie movement. Both were essential to shaping the region, to be sure. But if there is one event that marks the beginning of it all, it just might be the advent of the moving picture.
It was, after all, Leland Stanford who commissioned Eadweard Muybridge to photograph his horses on the farmland that would ultimately become Stanford University—the valley's de-facto feeder school.
At the time, Stanford wasn't in it to kick-start a technological revolution. He just wanted to know if all the hooves of his ponies came off the ground at the same time.
"That paved the way for the subsequent development of motion pictures," says Schwarz, the director of a new three-part series titled Silicon Valley: The Untold Story. The film, slated to debut on the Science Channel on Jan. 28, will be previewed at the Computer History Museum on Jan. 17.
As a filmmaker, Schwarz boasts an extensive resume. Recently, they spent a week in Tanzania with one of the last remaining tribes of hunter-gatherers in the world while working on a documentary adaptation of Michael Pollan's book In Defense of Food: An Eater's Manifesto.
Schwarz, along with his wife and business partner, Kiki Kapany—Silicon Valley's executive producer—have filmed all over the world with their Menlo Park-based studio, Kikim Media. But it wasn't until recently that Schwarz realized he had a film to make his own backyard.
"Nobody had really told the story of this place in full before," Schwarz says, explaining that he believed a comprehensive history of Silicon Valley was in order. "Silicon Valley is shaping so many aspects of the world we live in today."
The documentary aims to be a definitive and all-encompassing look at how Silicon Valley became the place it is today. Silicon Valley includes interviews with key figures, like Apple co-founder Steve Wozniak, Alphabet (Google's parent company) Chairman Eric Schmidt and a number of leading valley historians.
In the first hour, Schwarz explores Silicon Valley's "secret sauce"—namely, its unique past. "The valley tends to be obsessed with the future," he says. "But in fact, it is precisely the past ... without the past, without that history, Silicon Valley wouldn't be Silicon Valley."
Schwarz contends that despite attempts to bottle the magic of Silicon Valley—in places like "Silicon Alley" in Manhattan, "Silicon Beach" in Los Angeles and numerous "Silicon Prairies" in Texas and elsewhere—the region has has no rivals because putting business parks and venture capitalists next to a big-name university isn't enough.
"Silicon Valley has become what it is largely because of its history," Schwarz says, pointing to the story of Leland Stanford's horses, the Bay Area's status as a countercultural mecca and more. "People talk about Silicon Valley as an ecosystem. 'Ecosystem' is a good word, because there are a lot of interdependencies. What's happened here is that over time a lot of conditions have evolved that support innovation and entrepreneurship."
At the preview event, the first installment of the film will be screened and a panel discussion will be held with a number of the documentary's participants—including WhatsApp co-founder Jan Koum, technology entrepreneur Kim Polese, Draper Fisher Jurvetson venture capitalist Heidi Roizen, and Schwarz.
Those who haven't yet secured tickets to the sold out event, can still catch the documentary on TV. Silicon Valley: The Untold Story will be broadcast on the Science Channel Premiere in three segments on Jan. 28, at 8pm, 9pm and 10pm.
Silicon Valley: The Untold History
Jan 17, 6pm, Sold Out
The Computer History Museum, Mountain View
Computerhistory.org