Arts
Preview: South First Fridays
December 2013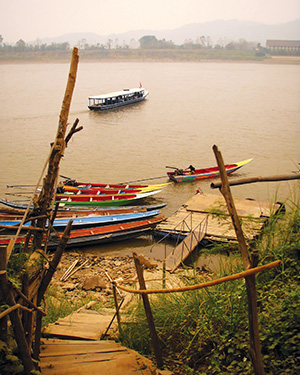 The weather outside may be somewhat frightful—at least by Bay Area standards—but the December edition of South First Fridays offers some holiday cheer, and even some chances to get some holiday shopping done. Galleries, shops and restaurants host art shows, receptions and art activities throughout the SoFA district and other downtown neighborhoods. Here's a small sampling of shows and activities going on around downtown. The full list of participating spots is available at southfirstfridays.com.
Warmer climes beckon from photographs taken by Metro's own Gary Singh. Though his regular travels around the valley form the basis for his Silicon Alleys column, Singh is also a travel writer and photographer. His diverse work is featured in "The Lucidity of Travel," a show of photographs from journeys through North America, Asia, Europe and Central America. Singh also holds a music degree from SJSU and is a Pushcart PrizeŠnominated poet.
Seeing Things gallery, which recently celebrated its first anniversary, gets a whimsical start on year two with "Lay Low," a solo exhibition by artist and illustrator Frances Marin. She dreams up scenes both realistic and fanciful in her paintings and drawings.
More than 60 local artists share their works as part of "Hark," KALEID's 12th-annual holiday show and sale. The exhibition brings together resident KALEID artists as well as regional artists invited to take part in the show. "Hark" kicks off with a holiday party, and guests are invited to celebrate by wearing their ugliest holiday sweaters.
Phantom Galleries
Screenings of selections from DOTMOV, a digital film festival presented by SHIFT, an online magazine from Japan. The festival drew entries from 18 different countries this year. Twenty short films from the festival are touring the world—San Jose is one of only three such stops in the United States.
WORKS/San Jose
"Eat, Drink, Be Merry!" is WORKS' annual membership show, with works in a variety of media from both established and emerging artists. The show coincides with the "Around the Table" Bay AreaŠwide collaborative exhibition that explores themes of food and community.