Arts
All Lit Up
Catch up on that end of summer reading list with our guide of bookish events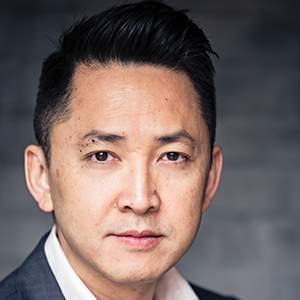 Last week's issue of Metro featured a rundown of the many visual arts exhibitions, stage shows and live music slated for this fall. It turns out there are plenty of page-turning poetry and prose events in store for the coming season, as well. From Eastridge to Palo Alto, the literary strands of Silicon Valley are alive and well.
Books Inc.
301 Castro St, Mountain View
Town & Country Village, Palo Alto
booksinc.net
Paul McHugh | Sep 8
Investigative journalist and award-winning author Paul McHugh shares his new thriller, The Blind Pool, at the Palo Alto store.
Noam Cohen | Nov 15
Former New York Times tech columnist Noam Cohen discusses his debut book, The Know-It-Alls: The Rise of Silicon Valley as a Political Powerhouse and Social Wrecking Ball at the Mountain View location.
Cafe Stritch
374 S First St, San Jose
cafestritch.com
More Good Talk | Aug 27
Current Santa Clara County Poet Laureate Arlene Biala will host a free event to talk about the poet laureate program, who should apply to be the next one, and answer any questions about the application process. Former county poet laureates David C. Perez, Sally Ashton and Nils Peterson will also be on hand to discuss their experiences and share their respective insights.
William Finnegan | Nov 8
Winner of the 2016 Pulitzer Prize for his memoir, Barbarian Days: A Surfing Life, William Finnegan comes to Stritch, courtesy of SJSU, in November for a conversation with sports writer Steve Kettmann.
Center for Literary Arts, SJSU
1 Washington Square, San Jose
litart.org
Reed Magazine 150th Anniversary Party | Sep 22
Reed Magazine, the literary journal of SJSU, can trace its lineage all the way back to 1867, officially making it the oldest literary journal west of the Mississippi. In other words, the journal has existed for 150 years. The blow-out party has been relocated from the City Hall Rotunda and will unfold in Morris Dailey Auditorium on the SJSU campus with food, drinks, readings and more.
Viet Thanh Nguyen | Oct 18
Viet Thanh Nguyen was awarded the 2016 Pulitzer Prize in fiction for his debut novel, The Sympathizer. More recently, he was the recipient of a 2017 Guggenheim Fellowship for fiction. A graduate of Bellarmine High School in San Jose, Nguyen will return to his native turf, speaking at the Hammer Theatre Center at SJSU.
Kepler's Books
1010 El Camino Real, Menlo Park
keplers.com
Julie Lythcott-Haims | Oct 1
Growing up as a biracial woman in America has presented many obstacles for New York Times best-selling author Julie Lythcott-Haims. She will discuss how she's managed to navigate past prejudice to achieve many of her goals and talk about parenting—all of which is covered in her new memoir, Real American.
Irvin Yalom | Oct 19
This acclaimed therapist and professor of psychiatry at Stanford turns his analysis inward in his new memoir, Becoming Myself.
WORKS/San Jose
365 S Market St, San Jose
workssanjose.org
Robert Pesich | Sep 8
San Jose native Robert Pesich is the editor and publisher at Swan Scythe Press and president of Poetry Center San Jose. He also orchestrates the Well-RED Reading Series at Works/San Jose. Model Organism is his most recent book, published by Five Oaks Press.