Arts
Videoland
'Videoland' remembers when it was kind to rewind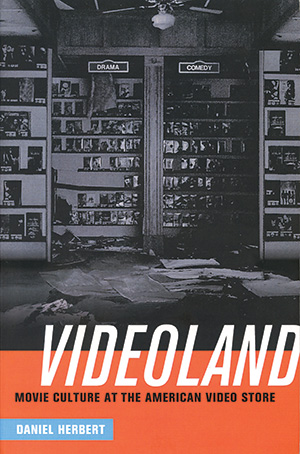 The recent debacle on HBO's Go site that squirreled the streaming of the last episode of True Detective might make some people nostalgic for the good old days of DVDs or, even better, videotapes. Daniel Herbert's fascinating new study, Videoland, recalls a time that seems impossibly remote, even though it barely ended a decade ago.
Starting in the late 1970s, the video-rental store quickly transformed the distribution and consumption model for movies. What had once been a social spectacle dictated by Hollywood became a home experience controlled by the consumer. The video store, Herbert argues, turned movies into commodities.
By the late '80s, there were some 30,000 rental outlets in the United States, exceeding the number of theaters. In 1987, rental revenue surpassed the box-office returns.
With the rise of even more convenient alternatives—DVDs by mail from Netflix, ubiquitous Redbox kiosks and Internet streaming, a drop in the purchase price of DVDs—the video store retreated, with behemoths like Blockbuster and Hollywood Video failing. A number of the independent stores that Herbert wanted to study for Videoland were going out of business even as he tried to arrange interviews for the book.
Herbert raises some intriguing ideas about how video stores, especially the independents, spread movie culture. The best stores were always quirky. Part of the experience was the social interaction between customer and clerks, who were forthright in their likes and dislikes. Stores often functioned as "de facto film schools."
The video store, like the independent bookstore, is threatened but still vital. Even as vinyl and early videogames beckon a new generation with the lure of the retro, "people continue to value the tangibility of video and the materiality of the video store." Some companies are now issuing films on VHS again; in New York, fans of vintage technology united to save Video Free Brooklyn. In an increasingly immaterial world, Herbert speculates, people crave the "tangible media in a public space."
Conceived as a research project, Videoland suffers from a surfeit of academic prose (overuse of "valorization," for starters) and the university press habit of stating the thesis of every chapter before getting down to the nitty-gritty. Still, Herbert, who clerked at a video store before attending graduate school, got out to a lot of video stores for substantial first-hand reporting, and he evokes some fond memories.
Videoland: Movie Culture at the American Video Store
By Daniel Herbert
UC-Press, paper, $29.95