Fall Arts 2011
Visual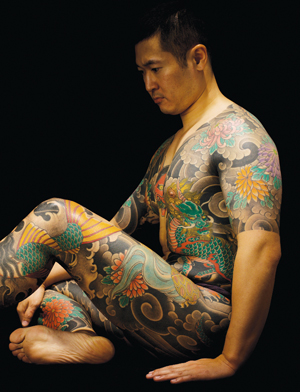 Cantor Arts Center Stanford University
Illustrated title Pages: 1500-1900 Examples from the museum's collections of the bookmakers' art, from the 16th to the late 19th centuries, with selections by Piranesi, Goya and William Morris. Runs through Oct. 16.
Rodin and America: Influences and Adaptation 1876-1936 The show includes works by sculptors (Malvina Hoffman), photographers (Edward Steichen) and painters (Georgia O'Keefe). Oct. 5-Jan. 1.
The Legend of Rex Slinkard A major retrospective of the little-known but significant Southern California artist (1887-1918) who interacted with a large circle of art and literary creators of his time. Nov. 9-Feb. 26.
San Jose Museum of Art
Bill Owens: Ordinary Folks Photographs from the 1970s by a major chronicler of suburban life in California. Runs through Feb. 5.
The Bible Illuminated: R. Crumb's Book of Genesis The exhibit shows the original pages for Crumb's illustrated Bible story. Runs through Sep. 25.
Anna Sew Hoy A sculptural installation by Anna Sew How using industrial cast-offs found locally; in the new Beta Space. Runs through Feb. 26.
Book-ish A display from the museum's holdings of art inspired by books and reading. Sep 25.-Jan. 15.
So, Who Do You Think You Are? A show about portraits, figures and identity. Sept. 25-Jan. 15.
This Kind of Bird Flies Backward: Paintings by Joan Brown A retrospective of paintings by the major Bay Area figurative artist. Oct. 14-March 11.
Tech Museum San Jose
Islamic Science Rediscovered A show about technological advances in the Islamic world before the Renaissance period in the West. Opens Sept. 3.
Montalvo Arts Center Saratoga
Records and Marks A show about how nature and man interact as depicted using various mapping strategies. In the Project Space Gallery. Runs through Oct. 16.
De Saisset Museum Santa Clara University
Hoboes to Street People Art about homelessness, with examples from the last Depression and Dust Bowl and the new one. Some of the artists include Dorothea Lange, Rockwell Kent, Sandow Birk and the San Francisco Print Collective. Runs through Dec. 4.
Between Struggle and Hope: Envisioning a Democratic Art in the 1930s The exhibit focuses on photos, prints and murals dealing with the hardships brought on by the Depression. Runs through Feb. 5.
This Camera Fights Fascism: The Photographs of David Bacon and Francisco Dominguez Runs through Feb. 5.
The Changing Face of Homelessness Portraits of local homeless people taken by SCU students. Runs through Nov. 6.
San Jose Museum of Quilts & Textiles
Scrap ART Historical quilts from the museum's collection plus contemporary pieces done in the style of traditional scrap quilts. Runs through Oct. 16.
High Fiber Under Five A benefit show and sale. Oct 22-Nov 6.
Invisible Lineage Works by a quartet of major fiber artists. Nov. 15-Feb. 5.
Triton Museum of Art Santa Clara
Photographs by Diane Kreiter Black-and-white photographs of little-known South Bay industrial plants. Runs through Sept. 11.
Atmospheric Firings Wood-fired ceramics by Sam Hoffman, Diane Levinson, Masuo Ojima and others. Runs through Sept. 11.
Sculptures by David Ogle Assemblages in a surrealistic vein by Ogle, who studied at SJSU. Runs through Sept. 18.
Heather Wilcoxon Whimsical paintings and works on paper that make sly comments on the current state of the world. Sept.17-Nov. 27.
Kenjilo Nanao Paintings and lithographs by the Japanese-American Bay Area artist. Sept. 24-Nov. 27.
Jamie Brunson Quiet patterned abstract paintings. Sept. 24-Nov. 20.
Anno Domini San Jose
White Light A solo show by Brett Armory of paintings depicting the loneliness of the long-distance commuter. Sept. 2-Oct. 14.
The Melting Kingdom Works by Dimitri Drjuchin. Through Sept. 17.
BloodWork: Bodies A tattoo project by Adrian Lee and Max Dolberg featuring skin art from around the world. Oct. 4-Nov. 19.
Fresh Produce A holiday emporium for unusual art. Dec. 2-Jan. 7.
The gallery is also the starting point for the monthly art walks along South First Street known as South First Fridays.
City Hall Rotunda San Jose
City of Champions: 2001, a San Jose Soccer Odyssey A display of artifacts about the city's soccer greatness in 2001. Oct 19-February.
History San Jose History Park
Nature's Beloved Son: Rediscovering John Muir's Botanical Legacy A show of botanical specimens and notebook pages from the famed naturalist's travels. Through Sept. 11.
Chinese Artifacts of the Santa Clara Valley The history of Chinese culture in this area. Opens sometime in October.
MACLA San Jose
A Body Park: Shrapnel of Present Time A group show with Victor Cartagena, Violeta Luna, David Molina, Antigone. Aug. 31-Oct. 16. Plus performances Sept. 23-25 by Trimis and Roberto Vareal about immigration and border issues with a digital mural and performances.
Cuban Connections: Near and Far The show brings together Cuban artists and Bay Area collectors. Nov. 2-Jan. 7.
Mohr Gallery
Community School of Music and Arts, Mountain View
Elements of Fire Ceramic sculptures by Jonathan Huang and Gabe Toci. Runs through Sept. 25.
Sukey Bryan Paintings. Oct. 21-November.
Esther Traugot Sculpture. Opens Dec. 9
San Jose Institute of Contemporary Art
Frames of War Images of destruction recontextualized by Hanna Hannah. Runs through Sept. 10.
Lift Off: SJSU MFA Graduate Show Runs through Sept. 10.
Annual Art Exhibition and Auction Sept. 24-Oct. 22.
Tim Craighead: Solo Exhibition A show by a Santa Cruz painter. Nov. 5-Feb. 18.
One Thing Leads to Another: Seriality in Works on Paper Nov. 12-Feb. 25.