Arts
Free Comic Book Day comes
to Local Comic Shops this Weekend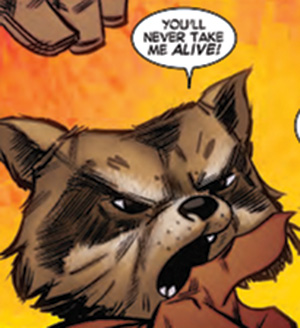 Begun in nearby Contra Costa County, Free Comic Book Day on the first Saturday in May, is an annual worldwide promotion based on the logic of the old illegal-chemical purveyor, "First one's free." All who visit a select list of direct-sales comics book shops get one specially published, age-appropriate comic book from a variety of publishers while supplies last. All of the valley's best comic shops are participating with cross-promotions. There's Bill's Hot Dog cart and three separate teams of cosplayers at Santa Clara's Illusive, a 20-percent-off sale at Campbell's Legends, and the raffling off of a custom bag containing a complete run of all the free comics offered for the day at both locations of Lee's Comics.
The big day is a prelude to May 17-18's Big Wow!, San Jose's own comic con. Comics royalty like Neal Adams and Sergio Aragones will be on hand as well as John Kricfalusi, the creator of TV's Ren and Stimpy; Kricfalusi honors the trad of Sunnyvale's own Basil Wolverton in the creation of critters with hula hoop-sized eyeballs, and lolling dragon jaws.
Comics thrive in all cultural fields. They're a lab for movies. The plot twists of Frank Miller and Chris Claremont are the templates for blockbusters. Comics are the matrixes for Captain America: The Winter Soldier and Blue is the Warmest Color alike; they're the easiest grid for the autobiographies of everyone from bipolar hellions to pale unfortunates. Comics are still happily controversial—proof that there's some juice left in a subject being pored over at the university level. Even a goyishe kopf like Jonah Goldberg can ask a thoughtful question: if Captain America's vibranium shield absorbs all impact, how then can he thus ring the bells of villains by tossing said shield at their heads? Online commentators can be as profound as the scholastics of the Dark Ages mulling over the physical nature of angels. They can also be ordinary bullies. When DC went weekly with New 52, revamping their characters and augmenting their bodies, commentators such as Jill "The Nerdy Bird" Pantozzi got slammed by furious fanboys for asking, in essence "How can these women fight crime with giant watermelons grafted to their chests?" (Headlights are one thing, but klieg lights are ridiculous.)
This May I'll pad my own cardboard comic book coffin, chock full already of Flaming Carrot, Eightball and Hate. Need more Olsen. Sold by the pound as bird-cage linings when I first started glomming them, DC's worst-selling title, Superman's Pal, Jimmy Olsen, bursts with the pure poetry of only the most desperate serial writers. They speak to posterity: "Jimmy Olsen shall become a giant turtle boy. He shall collect Superman's tears in an eyedropper. In a dress, with lipstick on." This is how comics survive: a DNA-deep wonkery that no new media, no platforming, no interactive multi-media experience, no respectability, can ever extract.
Free Comic Book Day
Saturday, May 3