Silicon Valley Comic Con 2018
Star Struck
Intro | Call the Doctor | Cosplay Queen | Trouble Women | The Little Gentleman | Star Struck | The Prophet of Steampunk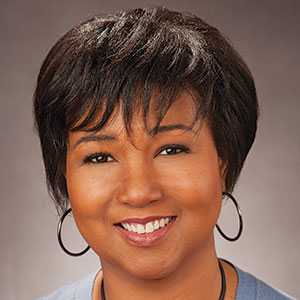 Mae C. Jemison made history twice in 1992, becoming the first black woman and first physician to travel to space. Five years after joining the National Aeronautics and Space Administration's training program, she climbed aboard the Endeavor alongside six other astronauts as the agency's first science mission specialist conducting experiments in human adaptation to weightlessness.
Though Jemison showed an affinity for science as a young girl, she initially planned to become a professional dancer. But enrolling at Stanford University at the age of 16 set a trajectory that eventually launched her into outer space.
The trailblazing astronaut, who was inducted into the National Women's Hall of Fame in 1993 and into the International Space Hall of Fame in 2004, told the Detroit Free Press in 2008 that she drew inspiration for her scientific ambitions as an African American from the "attitude, audacity and bravery" of Martin Luther King Jr. and the civil rights movement. She told Stanford Today at her alma mater that she drew inspiration for her ambitions as a woman from black actress Nichelle Nichols, who portrayed Lt. Uhura on Star Trek.
After resigning from NASA, Jemison began exploring the nexus of social science and technology and advocating for minorities to pursue science education. She authored a memoir for children, Find Where the Wind Goes, co-wrote several volumes of the True Book Series with Dana Meachen Rau and founded two medical tech companies, the Jemison Group and BioSentient Corp.
Since making the winning bid for NASA's 100 Year Starship, Jemison has led the project tasked with coming up with a business plan to assure interstellar travel for the next century.
In an interview with NPR after taking over 100 Year Starship, Jemison described how the project's futuristic aspirations keep her grounded in the present—because, she said in the 2013 interview, if we "pursue an extraordinary tomorrow, we'll build a better world today."
Dr. Mae C. Jemison will attend Silicon Valley Comic Con on Saturday, where she will deliver a keynote and sign autographs.