Features & Columns
Metro's 2016 Give Guide:
Gifts that Pay It Forward
Here are 32 gifts to tickle any friend or family member's fancy
while supporting a worthy cause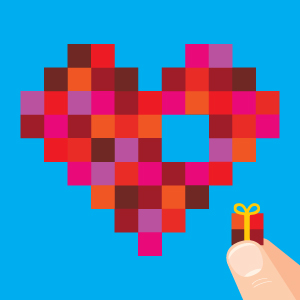 We've all been on the receiving end of a self-serving gift. It could be the husband who gives an iPad when we really wanted a Brazilian blowout. Or it could be the wife who gets a couples vacation to a seaside B&B when all we asked for was a Fitbit (you know, to track all the steps we're not taking). This holiday season we figured it's time to stop worrying just about ourselves and consider not only what we want but what could also benefit others. Our 2016 Gift Guide includes off-the-grid presents that fall into three categories: gifts that makes people healthier, support local ag and the environment, and boost businesses that pay it forward by donating proceeds and time to the community. A few of them even accomplish all three. So, without wasting another moment, here are 32 gifts to tickle any friend or family member's fancy while supporting a worthy cause. (Spoiler alert: The last one is beer.)
HEALTH
Tea Time
Thao Tea Co.
A good cup of tea is like coming home. After returning to the South Bay from Kyoto in 2013, Thao Ho had trouble finding quality tea that matched the loose-leaf blends she enjoyed on her trip. Most of the teas had artificial flavors and fillers. So she left her accounting job and founded Thao Tea Co., which added tea imported directly from Japan and Taiwan. The San Jose-based company sells tea and tea accessories online, through SJ Made maker fairs or festivals and markets throughout the Bay Area.
ww.ThaoTeaCo.com.
Bee Better
The Honey Project
Most supermarket honey has been cooked and filtered into taste compromised syrup. The Honey Project—an entirely word-of-mouth enterprise run by veteran beekeeper Carmen Morey—sells it raw, wild and unfiltered. "This way you keep all the nutrients, all the minerals in the honey," she says. "It also tastes better." The honey is harvested from her bees in the wetlands of Mountain View and in the wild grasslands and flowers of Santa Teresa County Park in south San Jose. Prices range from $6 for a half-pound to $34 for a 4-pound jar with increments in between. 408.204.6710
Conquer the Wall
The Studio Climbing
Two Intro to Climbing Classes—$60Located in the middle cushion of the SoFA district, The Studio took over a defunct nightclub and now offers the best local outlet for clambering in a controlled environment. This "plastic playground" features a 40-foot wall, 3,000 square feet of bouldering and 11,000 square feet of climbing space along with complimentary yoga and TRX classes for members. These two climbing classes will show a beginner the basics of a workout for just about every muscle group and also taps into our evolutionary, chimpanzee-like past. 396 S. First St, San Jose
A Final Goodbye
Mel Cotton's
Ready to take those climbing lessons and put them into nature? For more than 70 years, local sporting goods and outdoors outfitting store Mel Cotton's has served San Jose—providing camping gear, ski equipment, fishing tackle, climbing gear and more to South Bay adventurers. But the end is nigh for Mel's, as the ground beneath the store is being sold to a developer and the store is slated to close on Dec. 31. So, if you have any Boy Scouts, hunters, hikers and anglers on your list, be sure to stop by and bid this San Jose institution farewell. They're in the midst of an everything-must-go liquidation sale. 1266 W San Carlos St, San Jose.
Sweat It Out
Bikram Yoga, Morgan Hill and Gilroy
Hot yoga is one of the most intense workouts possible, and there's no reason to quit just because global founder Bikram Choudhury is an insane narcissist. Bikram Yoga in Morgan Hill and Gilroy is in the disaffiliation process and the two studios have started offering variations of hot yoga that include shorter, 60-minute sessions, as well as Inferno Hot Pilates and meditation classes. The optimized air filtration system and specially designed heater maintain a clean, sanitary environment. Sign up now to get an introductory offer of 20 days of yoga for $20. www.hotyogasouthcounty.com.
LOVE THE PLANET
A Charming Bicycle
Good Karma Bikes
Most bike shops possess a tranquil and benevolent vibe. But Good Karma goes one step further by starting a pilot program last year to give jobs to former foster youth who age out of their programs at midnight on their 18th birthday, leaving them vulnerable to homelessness and crippling anxiety. So whether you need some handlebar tape, bike grease or a brand new set of restored wheels, Good Karma is the place to give back while getting what you need for manually powered speed—all without burning fossil fuels. 460 Lincoln Ave #15, San Jose
Wear and Tear
Niles
The older you get, the more you realize just how much truth there is in the old aphorism: "They don't make things like they used to." Give the gift of quality craftsmanship this year by shopping at local antique stores—like the many lining the streets of Niles. It's only a short drive from most South Bay towns to this quaint Fremont neighborhood. Charlie Chaplin shot some of his earliest work here, including The Tramp, which means there's no dearth of silent film memorabilia. But you'll also find lots of vintage clothing at Back To The Future, solid wood furniture at Thyme For Tea, charming knickknacks at Lost In The Attic and tons of vinyl records at Needle to the Groove, sister store to the San Jose vinyl outpost of the same name. 37300-37800 Niles Blvd, Fremont.
Recycle, Reduce, Reuse
Noise Furniture
Every day table legs break, fences are razed and front doors are replaced. That's where folks like Sam Raske come in. Since 2011, Raske has been running Noise Furniture. His upcycling business reclaims old wood boards, rusted metal signage and other discarded debris, and turns the scraps into beautifully distressed shelving, lighting, furniture and decor for your modern, eco-conscious home. Help keep perfectly usable materials out of the landfill by looking to Noise Furniture or other local upcyclers this holiday season. 2580 Lafayette St, Santa Clara.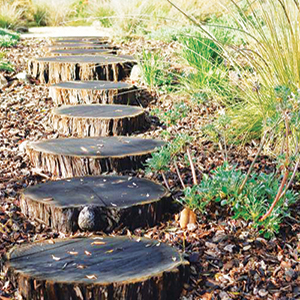 Yardwork
Bay Maples
If you're too old to give mom and dad a book of coupons good for mowing the lawn and raking up leaves, you might consider helping them get rid of all that wasteful sod. The innovative landscaping techniques of Bay Maples specialize in turning water-guzzling grass into drought-resistant gardens, installing graywater catchment systems and in more efficiently channeling the flow of water from your roof to your yard, so that contaminants are filtered out by plants and our reservoirs and aquifers stay clean. 1231 N. First St, San Jose
Green Jewelry
Livin' the Green Dream
Recyle, repurpose and restore. That's the mission behind San Juan Bautista's Livin' the Green Dream. Livin' the Green Dream is committed to helping artisans and the planet by providing fair-trade goods made from recycled products. Buy eco-friendly jewelry, made from orange peels or acorn nuts, or handcrafted organic tea drops in the shape of little hearts—a perfect stocking stuffer. 410 Third St B, San Juan Bautista. www.livingreendream.com
Fruitcakes and Nuts
Andy's Orchar
One of the first certified organic growers in Santa Clara County, Andy's Orchard grows heirloom stone fruit and nuts on 60 acres in South Valley. Rare types of heirloom peaches, plums and apricots are grown in the practical fashion that made popular the "Valley of the Heart's Delight." Unlike other industrialized farming methods, Andy's makes good with the environment and people by providing unsulphured fruits picked at their peak. Look to Andy's for gifts that make a healthy snack for both consumers and the planet. 1615 Half Rd, Morgan Hill. andysorchard.com
Let Olive Live
Frantoio Grove
For that special cook in your life, olive oil from Frantoio Grove's Extra Virgin Olive Oil has been certified by the California Council of Olive Oil. Grown in Gilroy, the olive oil is never heat-extracted, adulterated, mishandled or oxidized. Now located on site, olives are milled within minutes of picking! Owner Jeff Martin selected Tuscan blends known for their more pungent and peppery flavors. Sold at several high-end wineries and markets in the area, Frantoio Grove Olive Oil makes gives local ag some love. 11811 Monterey Rd, San Martin. [ http://www.frantoiogrove.com ]www.frantoiogrove.com
Good Cows
Paicines Ranch & Morris Grassfed Beef
For all you carnivores with a heart, these local ranches raise and harvest grass-fed beef right here in our own backyard. Paicines Ranch offers both grass-fed beef and lamb raised on their property in Paicines, and Morris Grassfed Beef provides 100-percent grassfed and finished cattle from their property in San Juan Bautista. Grass-fed beef is more nutrient dense, humane and eco-friendly. The ranches use farming methods that benefit the environment by reducing negative effects on watershed and increasing biodiversity. www.paicinesranch.com, www.morrisgrassfed.com
PAY IT FORWARD
Gift of Thrift
Rescued Treasures Boutique
This thrift shop boasts a variety of vintage clothing, antique furniture and assorted doodads that need a second home. Each dollar they make helps to improve the lives of men and women of all ages who are escaping dangerous environments or dealing with substance abuse. Treasures from years past have included telescopes, old-timey coffee table books and lamps with picturesque scenes painted on their shades. 2842 S. Bascom Ave, San Jose
Hole-ee Work
Pierced Out
Eyebrow Piercing—$20Since 1993, Pierced Out has prided itself on being San Jose's premier piercing studio. They may run a little pricier than the competition, but their knowledgeable staff, thorough attention to medical detail and exhaustive list of options make them the smartest choice for getting a hole in your skin. Plus, they donate to breast cancer awareness, the food bank and homeless shelters. Nostril piercings begin at $45, tongues at $60 and for nipples, it's a buy one get the second $10 off ($80). If you have a body part you'd like adorned with jewelry, they can probably make it happen. 3014 Union Ave Ste B, San Jose.