Features & Columns
Ghosting on Billions
A new book recounts how Snapchat's founders went from wild frat parties
to turning down a massive Facebook buyout offer
Intro | How To Turn Down a Billion Dollars: The Snapchat Story Excerpt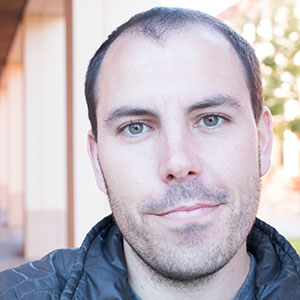 For a champion of the notion that one's youthful indiscretions shouldn't follow one through life, it's a bit ironic that Evan Spiegel's hard-charging Stanford fraternity days are a central focus of this month's hottest business read. But, hey, when you're the world's youngest billionaire, you don't really have to worry about a prospective employer finding posted photos of that night in Puerto Vallarta. And he's safely married to supermodel Miranda Kerr, who's not at her first rodeo either.
Still, who needs a fellow Kappa Sigma brother and ex-college journalist as their career biographer? Former Stanford Daily editor Billy Gallagher first interviewed the Snapchat CEO more than six years ago, when they were both undergraduates. "I was two years behind Evan Spiegel in the fraternity and basically because Reggie and Evan and Bobby started Snapchat when Reggie and Evan were juniors, so much of what they were doing as college students directly ties into the early days of Snapchat," Gallagher says, speaking at the Stanford campus last Friday, just 10 days after the release of How To Turn Down a Billion Dollars—The Snapchat Story.
The weed- and alcohol-fueled, sex-charged antics make for a really good read—there's much to learn about Stanford rituals such as "rollouts," in which a fraternity pledge is rolled out of bed in the middle of the night to perform drinking stunts. The chronicling of the underbelly of Silicon Valley's most famous learning institution serves a foundational purpose, however, for the business story that follows. "It probably wouldn't be as relevant if it was an SaaS HR platform. It is such a social app, and so much of the product's genius lies behind it. And then go back to those early partying days and understand the psychology, like what makes something cool, what makes people share things. So much of that had gone into the early product. That's why we start with some of those fun times and some of the college parties."
Gallagher's book received an unexpected boost last Wednesday when Kylie Jenner complained on Twitter about Snapchat's new interface and the company instantly lost $1.3 billion in value, 6 percent of its market cap. The much talked-about 18-word tweet—really just 16 English words, plus a "sooo" and an "ugh"—came on the heels of a Citi downgrade the day before, but the Kardashian-sister-as-stock-market-influencer narrative dominated the stock price drop's media coverage.
Gallagher, who grew up in the Philadelphia area, arrived at Stanford to study journalism and politics and found himself in the middle of a campus that one magazine writer derided as "a giant tech incubator with a football team." Rising to become student body president in addition to helming the campus newspaper, he also wrote for TechCrunch during and after college. Today, he lives a short hop from campus in downtown Palo Alto and is in his second year of graduate school, studying for a master's in business administration. "The plan is to do an operating role at an early stage startup and give it a shot myself someday," he says as we sit under umbrellas framed by a grassy bowl near a campus coffee shop.
Gallagher's serendipitous timing gave him a unique perch to witness one of modern business culture's most curious success stories. (When you go to Stanford, the stars often seem to line up, don't they?) The book is particularly useful to anyone under 24, since nobody outside that demographic can figure out wtf Snapchat does. Gallagher is happy to 'splain.
"There's two main things. One is this this whole rethinking of social media and the way we interact with the internet. The way that Mark Zuckerberg and the early social media people architected the internet was that everything should stick around forever. We're collecting as much data on you as we can for our business. And then you are sort of the sum of whatever you posted. Your social media profile lives on the internet for all your friends to see for the rest of time.
"I got on Facebook when I was a freshman in high school and the things I posted back then are nothing like what I post now. And I, as a person—I'm almost nothing like what I was then. So, for me, it's like very uncomfortable and weird to have 2007 Billy be tied to the same stream as 2018 Billy.
"So what Evan latched onto was 'forget all that. Your past can show up in who you are now.' We don't want to look back and archive every single thing we do. One of the keys that he had was no profile," Gallagher says.
"The other thing was that with the proliferation of all these smartphones with great cameras and all the tech on the internet, you could share way more photos than you used to. The idea was that instead of sharing a photo to be like 'look at this, save this memory,' it was 'we're just having conversations through photos.' So the earliest version of Snapchat was only pictures. You couldn't respond with text, you couldn't send videos. So, if someone sent you a picture and you had a reaction, you had to send back a photo reaction. And that created a very addictive feedback loop."
Spiegel and Bobby Murphy famously turned down Zuckerberg's $3 billion acquisition offer. Gallagher refers to Snap as "the one that got away" from Facebook, which makes for a more interesting and potentially more competitive social media landscape down the road.
"I think it would be fascinating if Instagram was independent. Right now, you have so much power concentrated in Facebook's hands, and they're very aggressive about buying, copying or killing any of their competition. They've done a great job with with M&A, grabbing WhatsApp and Instagram and Oculus—anything they set their eyes on—but they're not really creating much that's new and exciting on their own. And anytime Snapchat creates something new and exciting, Facebook just copies it. So it does feel in many ways like it's stifling innovation."
Gallagher says in the book's introduction that Spiegel "stopped granting me interviews in 2013 when I covered ousted co-founder Reggie Brown's lawsuit against Snapchat." He's no stranger to stonewalling, however, having challenged, as a college journalist, the Stanford administration's penchant for doling out emailed quotes to dodge in-person interviews. In 300 pages, Gallagher leveraged his early advantage to create a permanent record on the birth of impermanent messaging. In doing so, he also crafted the definitive account of the origins of one of Silicon Valley's most unusual and least understood exports.
How to Turn Down a Billion Dollars: The Snapchat Story
Billy Gallagher
St. Martin's Press