Feature
Jimmie Robinson Aims To Empower
The creator of 'Bomb Queen' and 'Power Lines' tackles womens
issues and race with his illustrated stories
Derf | Jhonen Vasquez | Alternative Press Expo Artist Panels | Dan Vado | Jimmie Robinson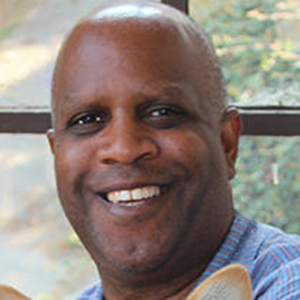 Oakland native and comic book creator Jimmie "Kitty" Robinson is interested in more than just comics. Known for many of his Image Comics series, such as Bomb Queen and The Empty, Robinson has been drawing and writing professionally for more than two decades.
"When I was really little, I was copying what I saw on TV, like The Flintstones," Robinson says. "Later on it was because my mom's friend at work would give me comics."
The title character of Bomb Queen was a leader of New Port City who banned superheroes from coming into the city. The comic deals with the origin of Bomb Queen and how her choices caused a problem for the government and the people of New Port. The Empty deals with an apocalyptic world of poison and decay. Main character Tanoor tries to keep the world alive with the help of a stranger who can grow life from death. With that power, the world can grow amid a rising death rate.
Robinson says he has no singular process when it comes to generating ideas, though he does aim to distance himself from the pack.. "I like to think of what isn't on the shelf already, like people of color and race."
His latest work, the Power Lines series was released March 2016, with the third issue coming soon. "I am currently working on a series that deals with women's issues and a series on race diversity that I worked on last year," Robinson says.
Aside from comics, Robinson went back to college and immersed himself in Japanese culture and language and started writing video game reviews for Japanese imports. He also loves cats and goes by the name "Kitty." His fans even gift him with Hello Kitty products.
"I was 14 and I had two all black cats. I was also really into the Cat-Man comics but he was the super villain," Robinson says. "Cats are really independent and mysterious and I'm an animal person in general, but definitely a cat person."
Robinson now lives in Point Richmond with one of his biggest supporters, his wife, Gail Follansbee, and their 4-year-old corgi, Eli.
"I like including her where I can. She likes being a part of my discussions and she enjoys it," Robinson said.
Between loving cats and occupying himself with the Japanese culture, Robinson at one point in his life was a semi-pro skateboarder. He's a man with many different talents and interests. In 2015, Robinson was a guest speaker at the San Diego Comic-Con, where he received the Inkpot Award for his contribution to the world of comics.