Features & Columns
Shakedown Street
Three decades after Loma Prieta, Silicon Valley is still vulnerable
Shakedown Street | Communication Breakdown | Water Pressure | Remembering Loma Prieta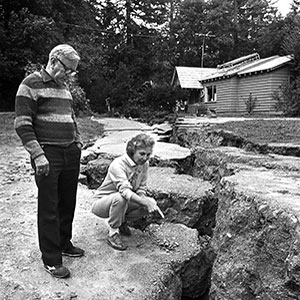 The Loma Prieta earthquake arrived on a Tuesday, when we were deadlining an issue of Metro, which had been publishing for less than five years. The entire Bay Area was shaken to its knees for days. The destruction took lives and destroyed landmark structures in the downtowns of Santa Cruz, Watsonville, Los Gatos and Hollister. Other cities lost longtime businesses as they were forced from their longtime homes by new seismic safety codes. It changed the valley in many ways.
The forces of nature are great humblers and pay no heed to human creations we take for granted. Fires in recent years have proven the inadequacy and lethalness of the state's privately managed, aging electrical grid. When the earth shakes again, networks will jam and dams may burst, with potentially catastrophic results.
Stakes are higher now with more people living here, greater dependence on fragile digital technology constructs and the region's global economic and technical importance.
We take for granted the utility of basic infrastructure that's designed for everyday use without supporting the occasional catastrophic event. It's been nearly a billion seconds since the 15 that those of us who lived through them will never forget. Critical technology that provides more than 99.99 percent uptime is certainly nothing to grouse about, but when it comes to the safety of the millions who live here, that may not be good enough.