Features & Columns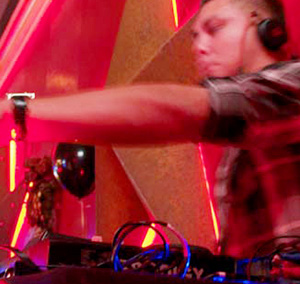 The Gatsby Experience
Opal, Mountain View | 'Til 2am, $25
Mountain View's newest Castro Street hotspot, Opal, is only a year old, but they certainly know how to party. The club is celebrating the New Year with The Gatsby Experience. DJ FM and DJ Benofficial will be spinning Top 40, house, hip-hop and more. Get down beneath classy chandeliers, a 10-foot by 10-foot LED video wall, video screens throughout the venue, multiple bars and a bumping sound system. Bottle service packages start at $500.
Countdown to New Year's Eve
Studio 8, San Jose | $35-$45
One of the largest, most spacious clubs in San Jose, Studio 8 occupies the former lobby of the Bank of Italy building. It's massive columns and super high ceiling, lend an air of class to the venue. Top DJs, party favors, a 2016 countdown and champagne toast are all on the menu. Bottle service packages start at $500.
Odyssey EDM Dance Party
Palladium Arena, Sunnyvale | $22
Featuring local and national DJs, spinning up big house beats and glitchy IDM, this is the place to be for those who think 1015 Folsom is a bit too far of a drive. With four areas for dancing, DJs include John Beaver, Ross FM, Switchblade, Iridium, Filthgrinder, DJ Bates, Arcade, Demi Child and more.
Black & Red Ball
The Ritz, San Jose | 8pm, $10
Get trashed to the tunes of DJ Basura for a single Alexander Hamilton. Basura rocks the Ritz most weeks with his blend of new wave, alternative and punk, and is more than capable of giving you something to move to before the complimentary champagne toast at midnight. (JF)
The Force Awakens
AFK Gaming Lounge, San Jose | 8pm, $10
In celebration of the reawakening of the Force, San Jose's gamer bar and pub will be hosting a Star Wars-centric celebration. Cosplay as your favorite canon character and dance to live DJs, fueled by the inhibitor-loosening power of Bantha Milk. At midnight, they will be launching a raid on the Empire to destroy the Death Star. (JF)
Yeehaw, Doc!
The Saddle Rack, Fremont | 7pm, $35
Dust off your red vest, activate your hoverboard and automatically lace up your Nikes, the Bay Area's largest country nightclub will be hosting a Back to the Future-themed party to ring in the New Year. The evening will be scored by the twangy jams of Jewels Hanson and Diablo Road. (JF)
Cirque Magical
Aura Kitchen + Bar, San Jose | 9pm, $23
Aiming to close out 2015 with a succession of mind-bending performances. This singular event will feature shows by an illusionist, Brazilian acrobats and fire dancers. Amid these displays of quirky talents, there will be complimentary champagne to drink while a cannon continuously launches confetti in anticipation of a midnight ball drop. (JF)
The China Cats
Club Fox, Redwood City | 9pm, $25-$35
Known for putting their own jamtastical spin on the music of The Grateful Dead, The China Cats will be improvising into the new year with special guest Pat Nevins.
Funky Fresh
Quarter Note, Sunnyvale | 8pm, $20
Ring in the new year with live R&B and funk jams from the Wil Roc Project, a champagne toast at midnight, a buffet, raffle and drink specials all night.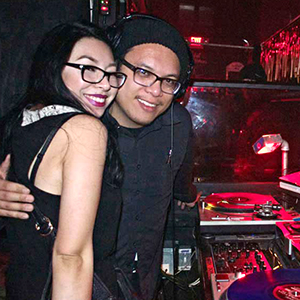 SWANKY SOIREES
Big Fat Year-End Kiss-Off Comedy Show
Theatre on San Pedro Square, San Jose | 'Til 2am, $38-$60
For the 23rd consecutive year, Will Durst and his merry band of pranksters are proud to take their end-of-the-year comedy extravaganza to the Bay Area's far-flung nooks and crannies, bringing their hilarious New Year's celebration to the people. At Theatre on San Pedro Square.
New Year's Eve
Hyatt Regency, Santa Clara | 'Til 2am, $77-$87
The Hyatt Regency Hotel in Santa Clara is hosting an elegant New Year's Eve party. The price of admission gets you two drink tickets, a big balloon drop, champagne toast, two huge ballrooms-with a live band band in one and a DJ in the other-plus a casino featuring big prizes.
Black & White Affair
SP2, San Jose | 'Til 2am, $40-$100
The third annual Black & White Affair at San Jose's SP2 is just what it sounds like-a high-class event. But make no mistake, it is also sure to be a party. Enjoy great drinks and dancing to Top 40, hip-hop and club classics at the beautiful venue, with three bars-two inside and one outside on the heated, partially sheltered patio.
Erik Griffin
San Jose Improv | 10pm, $75
Many will recognize him for his bit role as Montez Walker on Workaholics. Erik Griffin will keep the laughs rolling on into 2016.
Foie Gras & Champagne
Fairmont, San Jose | 8pm, $249
The downtown hotel offers one of the area's most glamorous ways to end the year. Following a glittering reception, featuring ritzy hors d'oeuvres and Veuve Clicquot Champagne, executive chef Anthony Hsia has planned an extravagantly sumptuous five-course meal where tuna belly tartare, filet mignon and foie gras-stuffed chicken breast will be paired with award-winning vino. (JF)
Crystal Palace
Glasshouse, San Jose | 8pm, $125
This black-tie extravaganza is advertized as First Street's premiere party. The stacked offerings include complimentary hors d'oeuvres and party favors while the Bay Area's Entourage the Band, Comedian Gary Anderson and special guest, DJ Dwayne Taylor keep the entertainment at a high level leading up to the balloon drop. (JF)
Like It Raw
Los Gatos Bar and Grill | 7pm, $75
This unpretentious gourmet food and nightlife destination offers a four-course, choose-you-own-adventure prix fixe menu. One route you could take is sashimi-grade ahi tacos, a baby arugula salad, "grand dad's" flat iron steak and a churro sundae. VJ One will be custom mixing a flashy flurry of music videos during the meal. (JF)
Bay Area Singles Giant NYE Dance
Santa Clara Convention Center | 'Til 2am, $35-$70
Looking to meet someone new? Celebrate New Year's Eve with hundreds of Bay Area singles. There will be food and drinks, games with prizes-and a DJ spinning all the hits from the '60s through today.
Foreverland
Fox Theatre, Redwood City | 8pm, $40-$60
Moonwalk into 2016 with music by The King of Pop, as Foreverland-a 14-piece Michael Jackson tribute group-plays all the hits. Also: a balloon drop and champagne toast at midnight.
Vegas Night
RockBar Theater, San Jose | 7pm, $50-$500
Let it ride on into 2016 at the RockBar Theater. The former home of the Garden City Casino-now the South Bay's premier hard rock club-is returning to its roots for a night of table and card games, showgirls and live performances from Enuff Z'Nuff and The Epic Dolls.
DRUNKEN SINGALONGS
The Ultimate Karaoke NYE Party
Goosetown Lounge, Willow Glen | 'Til 2am, Free
Belt out some tunes and ring in 2016 at this neighborhood bar's New Year's Eve karaoke party!
NYE Partyoke
Blinky's Can't Say, Santa Clara | 'Til 2am, Free
Every year, fun-loving NYE party goers let loose for a spectacular night of drinking, dancing and Karaoke at this local watering hole. Party favors will be provided to all paying patrons.
Karaoke With KJ
Woodhams Lounge, San Jose | 2pm, Free
Belt out your favorite tunes and share a complimentary midnight champagne toast with KJ Vinnie, Woodhams karaoke DJ.
THE HANGOVER
Hair Of The Dog
Cinebar, San Jose | 8am, Free
Ugh. What the hell happened? Where are my pants? My other shoe? And whose floor is this? Nothing makes sense ... least of all those new year's resolutions. Yeah ... no. Those can wait. Phone's dead, but the sun looks like it's been up for an hour or so. Cinebar is probably open by now. I'm gonna kick tomorrow.
Hangover Party
Studio 8, San Jose | Free before 11am
This party is free before 11am-perfect for those who only managed to take a quick disco nap from the festivities the night before. Grab some hair of the dog and sweat it out on the dancefloor before you hit your favorite brunch spot.
Post New Year's Dance Extravaganza
David's Restaurant, Santa Clara | 8pm, $25-$35
Dance your way into 2016 and enjoy complimentary appetizers at David's.