Features & Columns
Get Your Geek On
Richard von Busack's love of silver screen trivia is matched only by his love of comics.
Intro | Comic Book Store | William Shatner | Back to the Future | Firefly | Women in Comics | Geek Out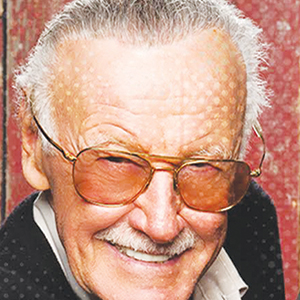 As our resident film critic, Richard von Busack knows a thing or two about movies. His love of silver screen trivia is matched only by his love of comics. Here are some of the events he can't wait to check out at the Silicon Valley Comic Con.
Julie Benz
As the sweet, evil Darla from Buffy the Vampire Slayer, she was sultry and convincing. Darla was a mean piece of work. The pale sire to Angel, she was the one who turned David Boreanz and his dreadful stage Irish accent into the feared Angel. Sunday, 1pm.
'Simpsons' Swag
Even if the Simpsons' cultural moment is over, I'm still in search of the really odd, inside joke-y Simpsons thang. The souvenir I couldn't find while visiting America's Appendage: Evil Homer, Ned Flanders as Satan, perhaps a Mr. Sparkle T-shirt in a size that would fit Comic Book Guy.
Obscure Cosplay
We can expect a thousand or so Deadpools walking around, but the last time I went to a con, there were enough of The Monarch's henchmen lurking to make up a baseball team. Where else will you see such an ode to The Venture Bros.?
Stan Lee
The 90-something publisher claims this is his final year of touring on the comic con circuit, though all that means is that we can expect a comeback appearance sometime in the 2030s. Sunday, 12:15pm.
Shatner>Shatner
I guess he won't sing, but he may answer some questions. Trekkies supposedly used to ask Shatner where the bathroom was on the Enterprise. I'm confident Silicon Valley redshirts can come up with a better question. Friday, 7pm.
Local Shopkeepers
Perhaps I'll catch some representatives from Seven Stars cantina—the geekiest bar in San Jose. And Willow Glen's Pop Daddy is sure to keep its table stocked with arcane toys and objects d'art.