Features & Columns
Summer Fest in the City
San Jose Jazz Summer Fest takes over the town with
Herb Alpert, Eddie Gale and much more
Intro | Herb Alpert | Eddie Gale | All That Jazz | Rock Rubber 45s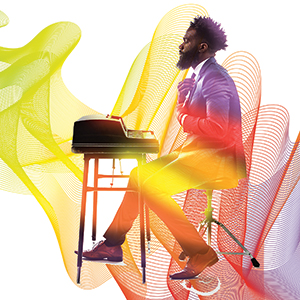 It's August in San Jose—and that means the city will soon be overrun by devotees to America's art form. The 29th annual San Jose Jazz Summer Fest returns with a heavy helping of everything from big band to bop, and from salsa to swing.
For three sonorous days, downtown will be filled with some of the world's most accomplished musicians. In the spirit of jazz, some will uphold tradition by sticking to the classics, while others will actively work to break away from the status quo—as headliners like Herb Alpert and Kool & The Gang mix with boundary-pushing younger artists, such as Aaron Abernathy and Bobbito García.
It's a wonderful time to be a jazz fan in the South Bay. Read on for highlights from this year's Summer Fest.