Features & Columns
San Jose Jazz marks the 25th Anniversary of its Summer Fest
The San Jose Jazz Summer Fest takes place Aug. 8-10
at various venues throughout downtown San Jose
Bootsy Collins | Pacific Mambo Orchestra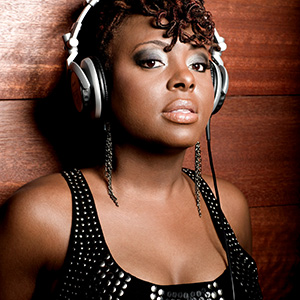 Twenty-five years: not that big a deal for a person. Turning 25 brings the ability to rent a car—not quite the cause for celebration that the benefits of turning 21 inspire. But for a local arts organization, marking a quarter of a century denotes a rarer occasion, one that defies flagging economies and leadership changes.
San Jose Jazz celebrates the silver anniversary of its signature event this year with its Summer Fest taking place Aug. 8-10.
Known up until 2011 as the San Jose Jazz Festival, presented by the organization once known as the San Jose Jazz Society, the event has grown from two days of shows on a single stage in 1990 to this summer's offerings: a long weekend's worth of performances all around downtown San Jose. And the Summer Fest reaches beyond its dozen stages, as always, with jazz brunches, jazz masses and jazz club crawls.
Beyond the more superficial shifts in name, the festival has seen significant changes, with which not all festivalgoers will always agree. The event transitioned from free performances open to any listener who wandered by to a ticketed festival more controlled behind gates and fences.
Spreading out to multiple stages over the years has meant making room for the many subgenres that the term "jazz" encompasses: big band, Latin jazz, New Orleans, blues, straight-ahead, experimental—as well as offering room for the next generation of jazz musicians. It's also meant bringing audiences to hidden corners of downtown, from Theatre on San Pedro Square to Post Street.
The festival even gained an off-season counterpart with the transformation of a weekly concert series into the San Jose Jazz Winter Fest.
Summer Fest debuted as the San Jose Jazz Festival in the Plaza de Cesar Chavez at the center of downtown San Jose. As the site of the main stage, that location continues to function as the heart of the festival—where audiences have caught headliners such as Freddie Hubbard, Dianne Reeves, Etta James, the Neville Brothers and will see this year's headliners, who include Bootsy Collins, Con Funk Shun, Poncho Sanchez and Ledisi.
The San Jose Jazz Summer Fest takes place Aug. 8-10 at various venues throughout downtown San Jose. Single tickets are $15 Fri/$20-$30 per day Sat and Sun. Packages are $55-$285. sanjosejazz.org.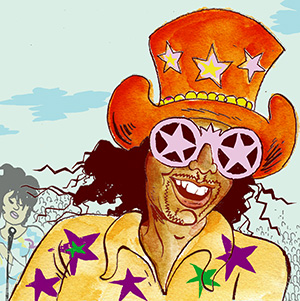 Bootsy Collins Brings the Funk to Jazz Summer Fest
He didn't invent funk, but for five decades Bootsy Collins has been one of the genre's most recognized ambassadors. From behind his signature star-burst glasses, outsized top hats and custom made "Space Bass," his lilting vocals bespeak depths of mellow most of us mere mortals can only imagine.
From his lips, the Bootzilla can take a single word—"baby"—and transmute it into something divine, instilling it with all the glory and poetry of a Shakespearean sonnet. And then there's his bass playing.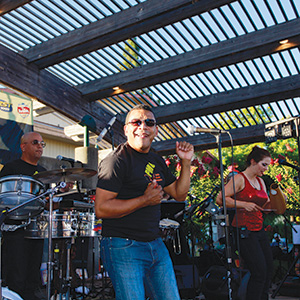 Pacific Mambo Bring Latin Flare to Jazz Fest
I first learned about mambo as a kid when my father relayed a famous story about Perez Prado getting banned from Mexico for wanting to turn the country's national anthem into a mambo tune. My dad loved that story. He tended to repeat himself, so I probably heard that tale a hundred times. In any event, decades before I was born, Prado was the reigning king of mambo, one of the first to ever introduce the form to America.
These days, San Jose claims its own heroic mambo arranger in Aaron Lington, who also coordinates the jazz studies program at SJSU. Along with the Pacific Mambo Orchestra (PMO), Lington just won a Grammy, and the band just happens to be among those tearing up the Salsa Stage at the San Jose Jazz Summer Fest this Friday.