Features & Columns
The Princess Spy: Noor Inayat Khan
'Soundwaves' tells the story of how a Sufi mystic's pacifist
daughter became a Nazi-battling secret agent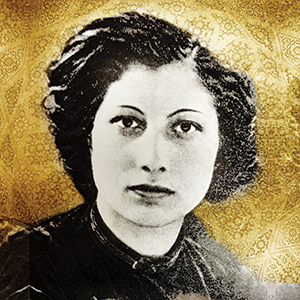 Sufi mystics don't normally make good spooks. As such, Noor Inayat Khan was perhaps the worst possible candidate to spy for Britain in World War II. Her dad was a Sufi musician from India, a personal friend of Mahatma Gandhi and also the one who first introduced Sufism to the West. Her mom was an American from New Mexico. Noor was born in Moscow but grew up in Paris, where she wrote Buddhist fables for children in both English and French.
A descendant of Indian royalty and deeply spiritual person, she refused to kill anyone or even tell a lie. None of which generally bodes well for a career in espionage.
Noor was only 13 when her father died, with the family continuing to live near Paris until the Nazis invaded and occupied the country. In 1940, the family fled to England. As a bona fide pacifist and Sufi, Noor could not initially support such an idea as joining the war, but a deep concern for the evils of fascism led her to enlist on behalf of the United Kingdom. Since she was fluent in French, Noor was eventually recruited by the Allied Special Operations Executive (S.O.E.) to become the first female radio operator dispatched to Nazi-occupied Paris. Her multilingual abilities and her talent for relaying codes proved a winning combination—at first.
Ultimately, Noor's story did not end happily. After spying behind enemy lines with major success for several months, she was betrayed by a friend, tortured and shot in Dachau on Sept. 13, 1944. As a result, she was posthumously awarded the George Cross in England and the Croix de Guerre in France, the highest civilian honors in each country.
Others have already written books and made documentaries about Noor, but Vinita Belani of Los Altos felt the story was perfect for EnActe Arts, the international theater company she founded to bring South Asian stories to universal audiences. SoundWaves: The Passion of Noor Inayat Khan, runs this weekend at De Anza College and is filled with colorful narratives, music, dance and other visuals, bringing Noor's life to the forefront yet again.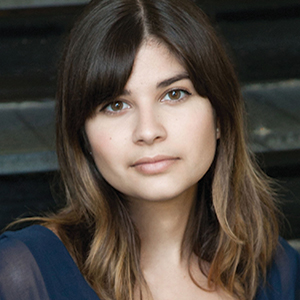 "This is a story that I feel can inspire people," Belani says. "Humanity is humanity. And when you see something wrong, you need to address it. And take it upon yourselves to redress it. And so somewhere there is the idea that a woman like this is a universal hero. But she comes from the South Asian canon and we can tell her story."
Playwright Joe Martin, a professor of theater at Johns Hopkins University and author of several books on Sufism and various wisdom traditions, wrote the script. Several years ago, Martin was already researching the history of Sufism's expansion into the West, so he naturally became acquainted with Noor's father, Hazrat Inayat Khan. But he was not familiar with the explicit details of Noor's short espionage life. Her courage and willingness to give up everything, her Sufi ideal of self-sacrifice, compelled him to write a play, the original version of which premiered in 2013.
"From a historical perspective, it seemed important to me that a woman of Indian extraction—and Sufism, which derives from Islam—that such a person would make a sacrifice for their adopted country," Martin says. "It seemed natural to me, but so many people were beginning to talk about people from the developing world, or from Islamic backgrounds, as if they would never, living in the West, form any loyalty. That also sparked my interest in staging the story."
The EnActe production of SoundWaves is a multimedia tapestry including projected images of Noor's family, the Gestapo and the concentration camps. Randy Armstrong composed the music and Maria Basile, of sjDANCEco, choreographed the dance. The first part of the play explores the environment in which Noor grew up, as well as her philosophy, her family life and pacifist upbringing, setting her up as a person living in a warm, secure family, all of whom were musicians. She played the harp, and her siblings played piano. Each attended the music conservatory, in addition to pursuing regular degrees.
The second half of the play explores the harsh reality of what happened to Noor when she took the grave decision to join the war. Initially, the S.O.E. was reluctant about hiring her, due to her being an Indian Muslim woman. They didn't know where her loyalties would lie, but they eventually believed in her. She knew Paris well and could thus hide herself much easier than other British spies in the French Resistance. Tying the whole narrative together will be the voice of Noor's handler, the cryptographer Leo Marks.
"It's almost if you're entering a film, and people are jumping off the screen and becoming real characters and acting incidents in her life for you," Belani says.
Akaina Ghosh, a Bay Area actress, playwright and director, plays Noor in the production. Just like Noor, she claims a maternal American lineage and an Indian paternal lineage. The role seemed a perfect fit.
"There's a lot of wonderful happenstance coincidences," Ghosh says, adding that both she and Noor are at similar stages of their lives. Both are twenty-somethings. Both are creative writers, performers and poets. And the hostile political climates are quite similar.
"I think telling this story really, really makes me think about myself and my personal situation," Ghosh says. "The fact that she was able to really step outside of herself and see a greater picture beyond herself or her life, and that is so admirable and really makes me question how am I contributing to making the world around me a better place."
In England and France, Noor's story still resonates to this day. Five years ago, Princess Anne unveiled a statue of Noor in London's Gordon Square Gardens, the first British memorial to either a Muslim or South Asian woman. England's Royal Mail also commemorated Noor on a postage stamp. In the front yard of her family's former house near Paris, dubbed Fazal Manzil, or "House of Blessing," a large monument is dedicated to Noor. Located in the garden, the futuristic structure welcomes visitors from all religions and spiritual traditions.
In retrospect, Noor was a young Indian Muslim woman who took an enormous and unnecessary risk. The war was not even hers to fight, yet she gave her life for the anti-fascist cause. In fact, during the last few weeks before she was caught, Noor was the only remaining Allied spy in France sending radio information back to the U.K. She was the last link from the French Resistance back to London. The Gestapo had compromised the entire network except for her, yet she persevered for weeks, constantly moving around, changing her identity and stringing wire to send radio signals back to London. Once captured, she refused to give the Nazis information. For nearly a year she was beaten and tortured, but her interrogators were never able to break her. In the end, her work helped the Allies win the war, with Churchill even stating that the conflict ended several months earlier thanks to what Noor accomplished.
"I cannot think of anybody who would be, in today's day and age, more universally appealing," Belani says. "She's one of the most highly decorated people in World War II."
Despite her altruistic beliefs, Noor recognized the destruction waged by authoritarian fascists and felt compelled to do something about it, rather than sit back and watch. In this day and age, we don't need more walls. We need more Noors.