Features & Columns
Subculture Shock
This year's SubZERO Festival aims to fuse a wealth of DIY fringe artists into an evening of high-low surprises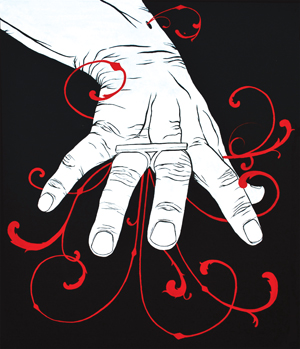 NOW IN ITS fourth iteration, the SubZERO Festival on South First Street in San Jose this Friday will present yet another evening-long celebration of emerging and current-day creative subcultures, of which—believe it or not—there exist many in San Jose.
Normally presented as an "artistically bent, hi/lo-techno mashup where street meets geek," the festival has become one of the high spots of the year in downtown San Jose.
It's not polarized high tech or low tech. It's everything in-between. Local designers, painters, fabricators, instigators, electronic musicians, T-shirt vendors, instrument makers, hackers, sidewalk performers, video projectionists, DJs and even politicians show up. What fuses everything together is an independent do-it-yourself aesthetic and—a defining factor of any counterculture—that of constant change.
Two stages will bookend the stretch of First Street from the California Theatre to the San Jose Institute of Contemporary Art. Vendors and artists will set up shop along the road. Creative food and drink options should sate the hungry masses.
Some components of the event will be stationary, while others will be more fluid, but overall, SubZERO offers a twisted bouillabaisse of participative opportunities. If you're the type who assumes art only occupies museums, you might fall victim to, um, "SubCulture Shock."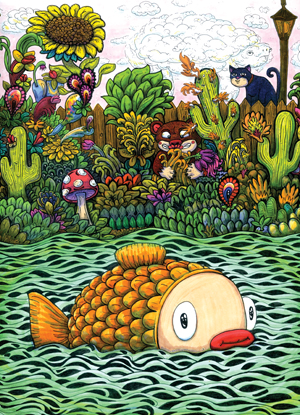 Splinter Movement
In one sense, it's almost quasi-fractal how SubZERO evolved to this point. Originally a component of the much larger 01SJ Art Biennial, which initially erupted every other summer, SubZERO, emphasized the subcultures lurking in the shadows of digital art and new media. After the larger Biennial decided to migrate to September, SubZERO continued to exist on its own every June, independent of and spinning off from the Biennial.
This is a good thing for several reasons, mainly in that it actually makes both entities even stronger. Any world-class festival—especially one exploring digital art and culture where bifurcations are inherent to begin with—frequently evolves to a point where smaller subfestivals and splinter groups break off to exist on their own.
In my opinion, that process doesn't weaken the larger, all-encompassing festival; rather, it strengthens the original event, making it even more substantial. In that sense, one can perceive the SubZERO Festival as now having naturally broken away on its own, sort of like an island just off the shoreline but still connected deep under the surface.
Thus, SubZERO bifurcated from the larger mothership, and now, just a few years later, there already exist other bifurcations within SubZERO itself. The more one zooms in on the whole thing, the more details emerge that weren't visible before.
Traces of the original 01SJ Biennial still appear here and there, but clearly, SubZERO is now its own continuously iterating topography of plateaus, every one of which is connected. The role of any observer/participant, ideally, is to discover and embrace the dynamism emerging from any one of, or any number of those connections.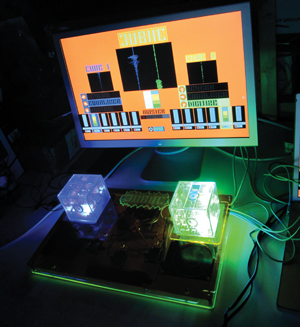 Linking In
As one navigates the linkages, here are a few interesting nodes one might want to pay attention to. Connoisseurs of subculture, start your engines. The plateaus await.
Considering herself both a performance artist and conceptual visual artist, Trina Merry paints on people's bodies, but it's much more than that. We've heard of DJ mashups, but Merry creates a different blend of mashup.
Her creative team transforms local San Jose human models into living, breathing, prancing works of art. At SubZERO, she will launch a collective of body paintings—"The Art Alive Gallery"—launching them on the street as models, dancers, fire twirlers, hula-hoop performers and more. For this event, she also collaborates with Tahira: Pure Dance Theater, a modern avant-garde dance company.
"Nothing lasts," Merry writes. "We are in a constant state of change, no matter how much we resist it. Bodypainting reminds me of this—life is short, always moving, and it's important to embrace the beauty and people in your life in that moment. The body paint will be washed off, the people will move on, but that elevated moment and connection, a form of love, is what's worth living for."
Speaking of mashups, CUBIIC is the latest innovative audio and video-mixing interface from Bay Area digital artists Lyes Belhocine and Drew Detweiler. Together, the two UC-Santa Cruz grads designed and built CUBIIC, which allows users to intuitively mix audio and video by flipping different sides of Plexiglas cubes and placing them into contact with surfaces and receptors. Attendees and passersby are encouraged to walk up and take part in the mix.
CUBIIC represents yet another instance of how folks from the worlds of art and music academia continue to intertwine with street subcultures, a crossover nonexistent in this area 20 years ago. Again, a do-it-yourself mindset drives the crossover.
Continuing on that front: Danishta Rivero, who studied composition with an emphasis in electronic music and recording media at Mills College, will gig with her own "Hydrophonium," an instrument made from hydrophones submerged in glass jars filled with water. Matthew Goodheart of the Center for New Music and Audio Technologies at UC-Berkeley, will use MAX/MSP software to pipe audio to transducers attached to gongs and cymbals, causing the instruments to resonate.
Also, and unbeknownst to some, San Jose actually boasts a thriving subculture of custom bicycle enthusiasts and cruisers. POPS Fabrication, a world-renowned San Josebased bicycle design and fabrication house, will display bicycles from its 8 Series line as well as introducing the first POPS and CLOUT BMX Bike.
These folks specialize in hand-made, do-it-yourself, structurally sound and top-notch engineered frames, all of which are fillet brazed and TIG welded with all fabrication completed in-house. POPS represents a true instance of shopping from the ground up, that is, engineering oddball bicycles from inside out, depending on the participant's wishes and cash flow.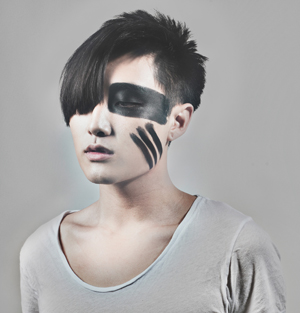 Soundscapes
Eric Fanali of Grand Fanali Presents booked the musical acts for the smaller stage, near the San Jose Museum of Quilts and Textiles. He believes SubZERO to be the quintessential San Jose subcultural mlange.
"Last year, it was my favorite night in San Jose," Fanali tells me. "I thought it was the best thing that happened to San Jose all year. I go to all the art walks, I go to Cinequest, I like Music in the Park and things like that, but this was the best night where it all came together."
And this time there's even beer. Along with Lagunitas Brewing Company, Peter Estaniel of the Better Beer Blog is sponsoring a craft brewing subfestival in the parking lot at First and San Salvador. He says the do-it-yourself nature of nonmainstream beer makes it a perfect fit for the SubZERO Festival.
"A lot of the stuff they're doing on the craft-beer level, it still has a very do-it-yourself, artisanal kind of feel," he said. "A lot of the batches are still done by hand. It's not very automated like some of the bigger brewers are. There's a lot of care that goes into the recipe formulation. It' s the way they're expressing themselves, it's a little more experimental." Amen.
So what we have here is, both literally and metaphorically, is a mosaic of local identities. There is no need to insist on one all-encompassing San Jose identity that doesn't even exist anyway. Instead, it's a multiplicity of selves. The important thing is getting those selves to connect and talk to each other, even if it's on the subatomic level.
"It's kind of like the Quilt Museum," Fanali says. "A patchwork of subgenres."