Features & Columns
Dance: Step Up
Liberated from Nutcrackers, dance goes modern early in the year
Introduction | Visual Art | Stage | Dance | Music | Film | Talks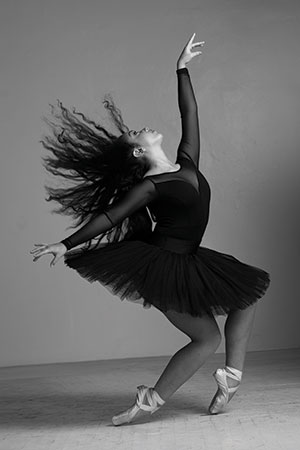 Smuin: Dance Series 01
Mountain View | Feb 22-25 | smuinballet.org
Get ready to grand jeté into the return of Smuin, "Dance Series 01." Smuin is set to bring a collection of choreographed dances in February following its successful Christmas shows. In its 24th season, the Dance Series will showcase multiple pieces such as international choreographer Annabelle Lopez Ochoa, critically acclaimed "Requiem for a Rose," Michael Smuin's "Fly Me to the Moon," which pays homage to "Ol' Blue Eyes" and features Frank Sinatra's renditions of "I've Got You Under My Skin" and "The Lady is a Tramp," and Garrett Ammon's "Serenade for String."
New Ballet School: Fast Forward
San Jose | Feb 10 | newballet.com
The New Ballet School has established new contemporary pieces to showcase in its Fast Forward program. Director Dalia Rawson has collaborated with Iranian-American freelance dancer and choreographer Keon Saghari, who has created a piece to the sounds of Farsi electronic music as a reaction to the Trump administration's travel ban. Saghari has toured in more than 20 U.S. states, China and Israel. The program will also entail new pieces by Mads Eriksen, Naomi Sailors and Mario Barron.