Features & Columns
Music: The Icy Eight
Eight concerts worth seeing
Introduction | Visual Art | Stage | Dance | Music | Film | Talks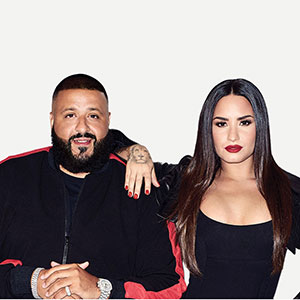 Bing Concert Hall
Stanford | live.stanford.edu
k.d. lang
Mar 2
When k.d. lang released Ingenue 25 years ago, no one could have imagined its impact. Then only 31, lang obtained mild success with her first record, 1988's Shadowland, but it was nothing compared with the attention after Ingenue. That strange, dirgelike record, with its Euro and world influences (and massive hit "Constant Craving") made lang a household name and scion of the LGBT community. For its 25th-year anniversary, she'll play songs from Ingenue, and others.
City National Civic
San Jose | sanjosetheaters.org
Bonnie Raitt
Mar 15
Bonnie Raitt is unstoppable. Inarguably one of the great guitarists of the 20th (and 21st) century, she was the first female artist ever to get a signature line from Fender. She's been in the game for 46 years and is still going strong. She kicks off her Dig In Deep Tour at the City National Civic, meaning the San Jose audience will have a chance to see her latest set before anyone else. That should give them something to talk about, eh?
The Ritz
San Jose | theritzsj.com
Blitzen Trapper
Feb 16
Alt-folk group Blitzen Trapper have gone from self-releasing their music, to scoring an endorsement from Rolling Stone, landing major-label support and developing a full-on rock opera stage production based around their music. That's a hell of a career. Their 2017 album, Wild and Reckless, builds off the new material from their rock opera (also titled Wild and Reckless), crafting it into a full album of wistful Americana perfect for fans of Wilco, Tom Petty and Neil Young.
Japanese Breakfast
Feb 21
The solo project of Philadelphia singer Michelle Zauner, Japanese Breakfast isn't so much indie-pop as it is the convergence of indie and pop, both of which converse at length throughout 2017's Soft Sounds From Another Planet. Nestled right alongside demure, dreamy indie rockers like "Boyish," there are songs like "The Machinist," with its T-Pain autotune, Euro-club synths, and, um, saxophone solo. Zauner brings her band to San Jose at the exact moment that she is making the most vital music of her career. This promises to be one of the best shows on The Ritz's calendar this winter.
SAP Center
San Jose | sapcenter.com
Demi Lovato & DJ Khaled
Feb 28
From Disney star to superstar, Demi Lovato is bringing her Tell Me You Love Me tour to San Jose. Coming along for the ride: hip-hop's biggest hype man, DJ Khaled and one of Oakland's finest, Kehlani. July may be in the rearview, but that doesn't mean you can't turn up to one of the biggest breakup anthems of summer 2017. Sorry. We refuse to apologize for cranking the volume every time "Sorry Not Sorry" comes on the radio.
SJ Jazz Winter Fest
San Jose | sanjosejazz.org/winter-fest
Ronnie Foster
Feb 16 | Cafe Stritch
Throughout the '70s Ronnie Foster put out a string of albums on Blue Note that mapped the overlapping territories of jazz, funk and soul music. At the center of it all was Foster's work on the organ—nimble, precise and highly melodic even during extended passages of improvisation. He's worked with Stevie Wonder, George Benson and The Temptations, among countless others, and his Blue Note recordings have been repurposed in the jaunty boom-bap beats of Madlib, J. Cole and A Tribe Called Quest. He is a living legend.
Sameer Gupta
Feb 17 | Cafe Stritch
Percussionist and Bay Area native Sameer Gupta exists in a unique space musically. His work has one foot in the world of jazz and the other in Indian classical music—two canons that don't traditionally converse beyond the occasional use of Indian instruments in jazz (notably, Alice Coltrane's transporting Journey in Satchidananda). Regarded as a virtuoso on the tabla (as well as the drumset), Gupta will be premiering work from his new album, A Circle Has No Beginning, at Cafe Stritch, the second release under his name and one of the early highlights of 2018.
Knower
Feb 23 | Art Boutiki
Guaranteed to be the only act playing San Jose Jazz Winter Fest with a chorus based around the lyric "The government knows when you masturbate," Knower are playful, experimental, and musically virtuosic. As well known for their viral videos as they are for their music, the duo of Louis Cole and Genevieve Artadi are much more than just YouTube jokers. Serious jazz chops and boundless thinking are the foundations of their chaotic, Frankensteinian jazz pop what-have-you, and their set is sure to be the most incendiary of San Jose Jazz's 2018 Winter Fest program.
Mammoth Grinder
Feb 18 | Bocci's Cellar
Metal is a boundless genre. Like boxing, the timeline of metal it is a continuum punctuated by the ecstatic and temporary reign of pound-for-pound champs. And right now, Mammoth Grinder hold a lot of belts. Part death metal, part punk, part crust, the Austin band tear it up according to their own rules, altering the rules of the genre along the way. A half-decade ago Pitchfork was calling them "genre-bashing geniuses," and since then they've only continued to expand the confines of heavy music. Bring your loved ones, but don't expect mercy in the pit.
Thurston Moore & Parquet Courts
Feb 22 | Coconut Grove Historic Ballroom
Does Thurston Moore need an introduction? Among the other items on his near endless list of career highlights, the longtime Sonic Youth band leader has appeared on the Simpsons, collaborated with Yoko Ono and John Zorn, and landed the number one spot on Spin's "greatest guitarists of all time" lists. Sonic Youth were pivotal in bringing punk and art rock to the masses in the 80s and 90s, but Moore has never stopped influencing the shape of underground culture. With him at the Coconut Grove Historic Ballroom are the poetic minimalists Parquet Courts, whose music is inspiring a whole new generation of musicians.