Features & Columns
Stage: Acting Out
Local theater companies give new life to old favorites
Introduction | Visual Art | Stage | Dance | Music | Film | Talks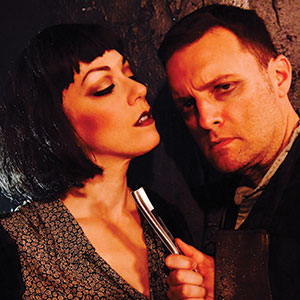 Center for the Performing Arts
San Jose | sanjosetheaters.org
The King and I
Feb 22-25 A British schoolteacher is summoned by the king of Siam to tutor his wives and children. The two develop a temperamental relationship as their cultures clash. Come get to know these classic Rodgers and Hammerstein characters in the Broadway San Jose presentation of this Tony Award-winning musical.
Love Never Dies
Mar 13-18 At the conclusion of The Phantom of the Opera, the titular mystery man has vanished. In Andrew Lloyd Webber's 2010 sequel—presented locally by Broadway San Jose—he has found success in New York City. But he hasn't stopped longing for his dearest Christine, now married and considered to be one of the world's greatest sopranos. In a final attempt to win her affection, the phantom plans to lure Christine and her family to the glittering world of Coney Island. But will his plan work?
CMT
San Jose | cmtsj.org
Once Upon a Mattress
Feb 22-25 In this quirky retelling of Hans Christian Andersen's iconic fairy tale "The Princess and the Pea," Winifred—an overly energetic girl—is doing her best to woo Prince Dauntless. His mother, Queen Aggravain, has demanded he must find his "true" princess with the most absurd test ever devised.
The Who's Tommy
Mar 2-11 Based upon the best concept album ever written about a deaf, dumb and blind pinball wizard, this Tony Award-winning rock opera follows an emotionally scarred young boy's journey as he rides his twin paddles to superstardom. Come by the arcade to witness this twisted, uplifting story featuring classic music that has continued to inspire for generations.
City Lights Theater
San Jose | cltc.org
Alabama Story
Kenneth Jones' Alabama Story makes its West Coast premiere. The play follows Emily Wheelock Reed—a librarian in 1959 Alabama—as she champions Garth Williams' then-controversial children's book The Rabbits' Wedding, a love story between two rabbits, one black and one white.
The Hammer Theatre
San Jose | sjsu.edu/hammertheatre
Elevenplay
Jan 27 In their 2016 appearance on America's Got Talent, the young women of Elevenplay throw their willowy arms up in the air towards flying, lighted drones. Choreographed drones zip up, down, around and through bodies in motion. Simon Cowell was certainly impressed. See how the show has grown since then at the Hammer Theatre Center.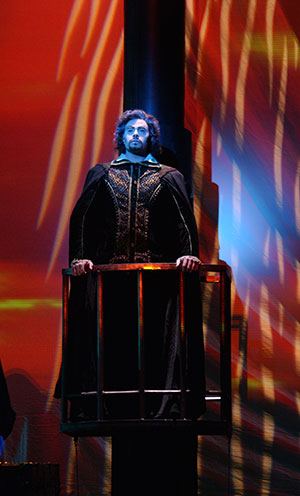 Opera San Jose
San Jose | operasj.org
The Flying Dutchman
Feb 10-25 A man, cursed to live forever, can only be set free from the clutches of immortality when he is able to find someone who will love him. Witness the famous retelling of one of the world's oldest ghost stories—kept alive by the exhilarating music of Richard Wagner.
The Pear Theatre
Mountain View | thepear.org
Cowboy Versus Samurai
Mar 16 - Apr 8 A Korean-American English teacher living in a small Wyoming town fights for the affection of his new colleague: an Asian American woman who is only attracted to white men. Come see if he will succeed in this modern romantic comedy based on Edmond Rostand's Cyrano de Bergerac.
SJ Stage
San Jose | thestage.org
Sweeney Todd
Feb 7 - Mar 18 After he is banished for a crime he did not commit, a barber returns to London in search of blood and revenge. He teams up with the owner of a failing pie shop, and their luck changes when they are able to offer customers a new ingredient in their meat pies.
Tabard Theatre
San Jose | tabardtheatre.org
The Miracle Worker
Feb 16 - Mar 11 When a young girl is born without her sense of sight and hearing, she is believed to be a lost cause. That all changes when a determined young woman helps bring the girl out of darkness. Come see this inspirational story based on the life of Helen Keller and her teacher, Annie Sullivan.
Theatre Works
Palo Alto | theatreworks.org
Skeleton Crew
Mar 7 - Apr 1 Set at the height of the Great Recession, a group of Detroit auto workers struggle to stay together while their plant fights for survival. Relationships are tested in this funny and hard-hitting American drama.
West Bay Opera
Palo Alto | westbayopera.org
Fidelio
Feb 16-25 In Beethoven's only opera, a young woman disguised as a male prison guard works to free her husband.