Features & Columns
Talks: Seriously, Bro?
Our film critic forecasts this year's Oscar winners, calls out the snubs
Introduction | Visual Art | Stage | Dance | Music | Film | Talks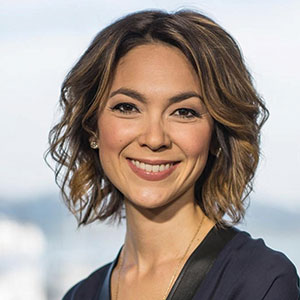 Emily Chang
Feb 15 | Santa Clara
Convention Center
commonwealthclub.org
Silicon Valley's dark side has been exposed. Bloomberg TV anchor Emily Chang provides readers a vivid—and sometimes lurid—description of the tech industry's brotastic underbelly in her new book, Brotopia: Breaking Up the Boys' Club of Silicon Valley. The book, out in February, chronicles gender pay gaps, sexual harassment and the run-of-the-mill, drug-fueled orgies that brogrammers pitch as revolutionary and liberating. She speaks about her new book with Gina Bianchini at a meeting of the Commonwealth Club.
Derek Thompson & Alexis Madrigal
Feb 7 | Kepler's Books, Menlo Park keplers.org
What defines something or someone as popular? Derek Thompson, senior editor at The Atlantic, writes about media and economics. He is joined by Fusion editor-at-large and Atlantic contributor Alexis Madrigal, to discuss his book, Hit Makers: The Science of Popularity in an Age of Distraction.
Michio Kaku
Mar 5 | San Mateo Performing
Arts Center
keplers.org
In this technological age, it seems exciting to be one step closer to living life like the Jetsons. Michio Kaku—a theoretical physicist who many will recognize from PBS's Nova series and from his contributions to CBS This Morning—talks about his new book, The Future of Humanity: Terraforming Mars, Interstellar Travel, Immortality, and Our Destiny Beyond Earth at this Kepler's event.
TEDx: Embrace the Unknown
Mar 10 | Ohlone College
Newark Center
Embracing the unkno wn means conquering new obstacles, but bravery is required to overcome those hurdles. In this TEDx lecture series, numerous speakers will opine on the benefits of embracing the unknown. The lecture will discuss different insights—ranging from the experience of living as an undocumented immigrant to interpersonal service projects that define love, heartbreak and infatuation.