Features & Columns
Year in Review 2012
The year that didn't suck quite as much as years past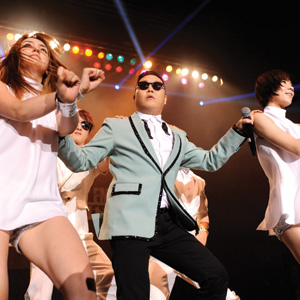 A Star Is Born
Psy: He rapped in Korean over house music, danced like a fat jockey and apologized for saying "Kill those fucking Americans." He stopped by Triple Ho show at San Jose State University Dec. 14, just as his YouTube video approached a history-making 1 billion views.
City Raises White Flag
on Weed
Long before Colorado and Washington summoned their inner "It'd be a lot cooler if you did" and legalized it outright, San Jose was attempting to regulate its medical-marijuana industry. But like most novice dealers, the city realized that slanging is harder than it looks. While continuing to collect millions in tax revenue, San Jose raised the white flag and scrapped its plans to cap the number of collectives within city limits at 10.
SOPA Opera
The fight over SOPA and PIPA—two Congressional bills designed to thwart the copying of copyrighted materials—went viral in January, as legislators squared off with hackers, Internet giants and tweens simply attempting to snap up as many Bieber torrent tracks as humanly possible. Hollywood and the music industry funded the government push to crackdown on servers that facilitate downloading of copyrighted material. The censorship backlash was fierce, as hacker group Anonymous crashed a number of sites, including those belonging to the FBI and U.S. Dept. of Justice. Taking a more civil approach, Craigslist, Wikipedia and others blacked out their sites for a day, leading legislators to stand down or face the angry, invisible mob that is the Internet.
Prosecutorial Parachute
Former Santa Clara County prosecutor Jamie Stringfield admitted to the State Bar that she used a phony lab report in a 10-year-old case. The Bar recommend that Stringfield receive a year of probation. She now teaches rather than practices law. The disciplinary actions against Stringfield came after another former Santa Clara County prosecutor, Ben Field, was involved in prosecutorial misconduct. Not to worry. Field is now CEO of the South Bay Labor Council.
Police Blame Mayor
A man brutally attacked outside of a San Jose grocery store claimed in February that police told him to blame Mayor Chuck Reed and budget cuts for their slow investigation. Police finally released a sketch of one of his assailants three months after the attack. Two of the suspects were eventually caught, but victim Atul Lall said the police gave their drunken recollections more credence than his own side of the story.
Walk the Line
Alum Rock School Board member Darcie Green found herself in the newspapers in March after Concord police pulled over Assemblyman Roger Hernandez (D–West Covina) while she was in the car at 2am in a Crowne Plaza Hotel parking lot. Hernandez failed two sobriety tests and tested at .08 blood alcohol. Hernandez lawyered up with East Bay DUI attorney Peter Johnson and persuaded a jury to toss out one charge and deadlock on the other. The drama didn't seem to affect either of the up-and-comers' careers. In November, the majority whip was easily re-elected to the assembly. Green, meanwhile, was elevated to the Santa Clara County Board of Education and has been mentioned as a candidate for higher office.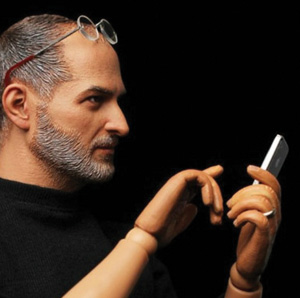 Steve Jobs Action Figure-less
Following legal threats by Apple and its late CEO's family, a Steve Jobs action figure was pulled from the market. "We have received immense pressure from the lawyers of Apple and Steve Jobs' family," said Hong Kong businessman Tandy Cheung
RDAs Go Away
Before Gov. Jerry Brown got Prop. 30 passed, he made a tactical gamble by going after billions of dollars in property taxes tied up in the state's redevelopment agencies (RDA). Seeing the end approaching, many cities, including San Jose, transferred properties and cash into shell organizatioans to shield them from seizure. While lawsuits have prevented the state from collecting cash from many RDAs, the move pretty much killed the tax-siphoning entities.
Everybody Wants to Be Pinterest
It's been a long time since anyone felt design envy for a Silicon Valley company other than Apple. But heads turned in a big way with the success of Pinterest, the valley-turned-SF startup with the simple pin-board design. In March, Pinterest was listed as the third-largest U.S. social network, creating the biggest virtual refrigerator door in the known universe.
Casino M8trix Sees Snake Eyes
Luck and leverage weren't on the side of Garden City Casino's owners, who found themselves in a standoff with San Jose's police chief and city administrators over permits to open their new $50 million card room. Four months later, owner Eric Swallow swallowed his pride and agreed to abide by the city's recommendations. The city and casino both lost revenue as a result of the delay, but casino owners filed a lawsuit in September for damages.
Facebook Buys Instagram
While many observers were left dumbfounded by Facebook's surprise $1 billion purchase of Instagram, a company with almost no revenues, insiders instantly recognized the brilliance of the move. What Facebook didn't anticipate was the negative reaction by regulators and some consumers as it brought the photo filtering mobile app under its wing. Proposed changes to the user agreement make it clear that the company intends to create the mother of Big Data repositories—triggering a round of protests.
Facebook IP0
If Facebook's epic IPO fail taught us anything, it's that even some of the smartest minds still aren't exactly sure how to make money off the Internet. Subscriber growth was healthy as the social network rocketed towards the billion-user mark, but Facebook's advertising results underperformed. Facebook execs made the mistake of tipping off some of its big investors while leaving others in the dark. When the company lost more than $50 billion of its $104 billion IPO valuation over the next four months, government regulators and lawyers kicked into action. But as the year sputtered to an end, Facebook regained most of its market value and CEO Mark Zuckerberg impressed everyone with his charitable impulses by giving $500 million to the Silicon Valley Community Foundation.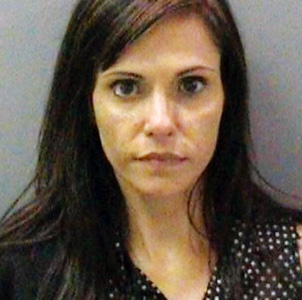 End of the Affair: The Nadia Lockyer Story
The long, downward spiral of former Alameda County Supervisor Nadia Lockyer has everything: sex, drugs and politics. Lockyer's world began to unravel in February after her affair with Steve Chikhani, a San Jose man, became public following an alleged assault at a Newark hotel. The two apparently met in rehab and may have made a sex tape. After her misbehavior became public, Lockyer started sending unhinged messages to the media, which she initially claimed came from someone else. She resigned from her supervisor's seat in April and entered rehab. By July, her husband, state Treasurer Bill Lockyer, decided enough was enough and filed for divorce. After the divorce filings, Nadia Lockyer ran her car into a light pole and tree outside the couple's Hayward home. She claimed someone was following her and freaked out. If that wasn't enough, authorities in September filed drug and child-endangerment charges against her for possession of meth while staying at a relative's Orange County home with her son.
Not a Lot to 'Like'
A judge in Virgina ruled that "liking" something on Facebook is not protected by the 1st Amendment, after four people employed by a sheriff up for re-election were found to have given a thumbs-up to his opponent's Facebook campaign page. We would give a "dislike" if only there were a button for that.
49ers Break Ground
Sidestepping legal hurdles, the San Francisco 49ers were finally able to break ground on their new stadium in Santa Clara. Opponents argued the city gave away too much money to land the team, but the city's elected officials believe the stadium will serve as a hub for a new adult entertainment playground starting in 2014. In the end, everyone was satisfied: The Raiders remain in Oakland.