Features & Columns
Advice Goddess: Should Addicts Date 'Normies?'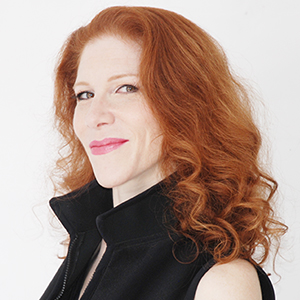 I'm a recovering addict, five years sober. My ex-boyfriend was a "normie" (12-step slang for someone who hasn't had addiction issues), and there were definitely things he just didn't get. Do I need to date another recovering addict to feel understood? I've done that before, and I really don't like it. It's like living in a recovery bubble 24/7.—Sober
A person who doesn't have a history of addiction can understand the need to take the edge off. They'll even admit to doing it themselves—with a cup of chamomile tea. Though "normies" tend to view addicts as lazy, an addict's shame sometimes comes out of typically impressive qualities—like creativity and industriousness—being applied to getting loaded. Take author and former comedian Amy Dresner. In her addiction memoir, My Fair Junkie, she writes about suffering a grand mal seizure while shooting cocaine. Realizing that she could've cracked her head open, she had an epiphany—not to stop shooting coke but to strap on a bike helmet before doing it.
As shocking as this would be to most normie men, there are those who could still be a good partner to someone in recovery—if they're willing to put some work into empathizing. However, it turns out there are different kinds of empathy. In short, "I feel ya" empathy is different from "I understand you" empathy. "I feel ya" is dumb empathy, the kind that just pops up automatically, without any mental effort on our part. Researchers call this auto-empathy "affective empathy," because "affect" is researcher-speak for the observable expression of emotion in a person's face, body or voice.
"I understand you" empathy, on the other hand, is "cognitive empathy," a psychological skill that psychologists also call "perspective-taking." It involves a conscious mental effort to put yourself in another person's shoes to understand their point of view, motivations, and/or emotions. Research by business school professor Cynthia Wang and her colleagues finds that an ability for perspective-taking correlates with reduced prejudice and stronger social bonds. This suggests that a man who engages in it might be more likely to see you as a person who overcame her addiction issues instead of a bunch of addiction issues with a person attached.
Finally, because you've probably done serious soul-searching and character correction in getting and staying sober, a man who's a good match for you is probably one who's taken some hard looks at himself and worked to remodel where necessary. Ideally, he'll help you feel comfortable opening up to him by being open about his own current and former shortcomings.
In a documentary on Lady Gaga, she talked about how whenever she reached a new pinnacle of success, her boyfriend or fiance left her. It happened three times. My most recent boyfriend couldn't handle it when I started to become successful. Are my options to be successful and alone or unsuccessful and loved? How do I find someone who won't feel threatened?—Disturbed
It's often hard for a man who's achieved less than the woman he's with. Wave hello to "precarious manhood," a term coined by psychologists Jennifer Bosson and Joseph Vandello for how a man's social status must be continually earned and can be lost relatively easily through public failures and the exposure of his shortcomings. We rack up our social standing in comparison with others. So, in line with research I recently cited about men's freakouts when they were told a woman beat them in every category on an exam, Bosson and Vandello write that "feelings of masculinity can be undone" by "being outperformed by a woman."
The reality is, the world is not our dating oyster. Atheists have to take a pass on the hot churchgoers. The teetotalers go poorly with the "social crack smokers." Accept that success narrows your options, and concentrate on meeting men in places the honchos hang out. Narrowing the field this way should make you less likely to hear dismaying parting words from a man—those that basically translate to "I have mad respect for your success. My penis, unfortunately, has some ambivalence."