Features & Columns
CreaTV Celebrates with
its Annual CreaTiVe Awards
CreaTiVe Awards honor media access advocates, grads in annual ceremony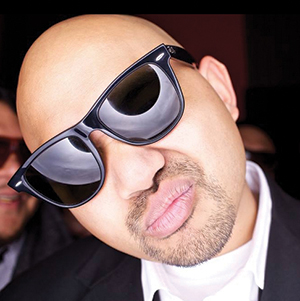 This Saturday, CreaTV presents its annual gala hoedown spectacular, the CreaTiVe Awards, celebrating free community access television and all its glories. Yes, technically it's an award ceremony, but CreaTV spreads its tentacles across the local landscape and even all the way to the state capital. In many ways, their efforts are worthy of celebration.
At this year's gala, the 2014 Leigh Weimers' Community Media Champion Award will go to State Assemblymember Roger Hernandez, who wrote a resolution calling on Congress to change laws restricting the ways in which public access TV channels use their funding. As the laws currently exist, public access TV operations like CreaTV get a tiny percentage of the money paid by folks like Comcast to use the public airwaves, but that money can only be used for capital expenses like equipment, maintenance or upgrades, and not for operational expenses like labor, administration or outreach. It makes about as much sense as having dental insurance that pays for the drill but not the dentist.
Hernandez went out of his way to write AJR (Assembly Joint Resolution) 39 to change the rules, which haven't been revisited in 30 years. CreaTV Director Suzanne St. John-Crane even took a crew to Sacramento to testify in favor of the bill, which eventually passed in June. As a result, Hernandez will receive the main award this Saturday. Bravo!
Even with those restrictions on use of its funding, CreaTV has done some amazing things. For example, it created the Media Access Project (MAP) grants, providing more than a dozen schools with digital media equipment, hardware and software for two years. In exchange for the dough, the schools produced TV shows every month that aired on CreaTV's channels.
In addition, CreaTV supplied equipment to several Adobe Youth Voices programs, enabling at-risk youth to create individual digital projects dealing with social issues they deemed important. Meaning, if a student was repeatedly bullied on the playground, he or she was able to create a music video or some sort of digital project that addressed bullying issues in order to raise awareness. Thanks to CreaTV's equipment, kids are now doing this. Double bravo!
Even better, some students moved on to other awards and accomplishments. One student, Oscar Candelas, was recognized by the United Nations. The Mt. Pleasant High School MAP graduate received an award from the Global Block Foundation for his video on immigration, "Transversing Walls." Along with other videomakers from around the world, Candelas was honored Dec. 4 at the PLURAL + Youth Video Festival, a United Nations Alliance of Civilizations' initiative, in New York City.
Another MAP graduate from Mt. Pleasant, Dantorie Reeves, won a $60,000 Adobe scholarship for videos he produced with CreaTV equipment. Reeves is now a freshman at Clark Atlanta University in Georgia. The MAP grant equipment also made its way to Kira Brashers and Emily Dahl, both of whom occupy the media arts program at Lincoln High School. Both contributed to productions that wound up at the 2014 Austin Film Festival.
So, if all this represents what's possible under the current limitations, imagine what could be done if public access operations like CreaTV could use their funding for production training of even more at-risk kids? With belligerent telecom mergers seemingly always on the table and community access TV channels shutting down left and right, San Jose is uniquely positioned to pave a new road—exactly what I'd expect from Silicon Valley.
And when it comes to enabling youth to overcome obstacles via creativity, pardon my French, but this shit is dear to me. I grew up when music and arts were still a regular part of elementary school. Music and arts education were the only tolerable parts of high school and only reasons I even went to college and stayed in college to get two degrees. It saved me from more potentially criminal paths, so anything to help put more infrastructure in place to return the arts to their rightful mandatory roles in youth education is at the top of my list. And that's what CreaTV is helping to do. Triple Bravo.