Features & Columns
MLS All-Star Game Shows
San Jose the Love
Major league soccer will commandeer downtown San Jose over the next week
in preparation for its annual All-Star Game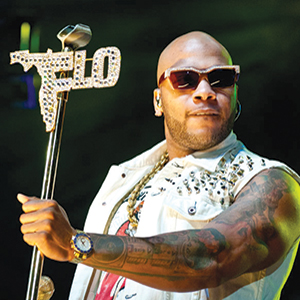 Major league soccer will commandeer downtown San Jose over the next week in preparation for its annual All-Star Game. Concerts, fan gatherings, interactive exhibits, outdoor games and numerous other events will lead up to Thursday's match, which pits the best of MLS against Arsenal FC, one of the most storied clubs of all time and one that counts Johnny Rotten of the Sex Pistols among its lifelong fans.
As the host city, San Jose Earthquakes coach Dominic Kinnear will lead the MLS All-Stars, a team of 20 players he chose from across the league. As of Sunday, the final game day roster will include international stars David Villa, Andrea Pirlo, Kaka and Didier Drogba, as well as Americans Clint Dempsey and Chris Wondolowski, the latter a star for the Earthquakes.
But that's just the main event.
Starting Saturday, MLS will take over San Pedro Square Market, converting the space to a remote headquarters for the league's content writers, plus a variety of video and social activations, curated screens, sponsor booths, player activations and signings, a media lounge and all sorts of goings-on. Fog City Swampers and Tony Lindsay will perform on Saturday, and an organized 5K run will take place on Sunday.
The entirety of Plaza de Cesar Chavez will likewise be transformed into a multifunctional public space all week long, including a headlining concert by Flo Rida and Belanova on Monday night. Look for a miniature 40-by-100-foot soccer pitch, plus seating areas, a bike valet, VIP spaces, sponsor areas and numerous activities for five straight days. Everything is free, but for the concert, fans will need to snag a digital pass online and bring it to the gig.
And there's more. More than 30 All-Star and Earthquakes players will appear in various locales during the week. At Avaya Stadium, the annual "Homegrown Game" takes place Wednesday, the day before the All-Star Game. Coached by former San Jose Earthquakes and U.S. National Team star Landon Donovan, the homegrown team is comprised of players aged 23 and under, all of whom came up through their respective MLS club's development system. They will compete against Mexico's under-20 national team.
Unlike the Super Bowl, the entire week is a local affair, with downtown San Jose as its focus. The league and the Earthquakes devised a plan to take advantage of the city's public and common spaces and were obviously proud to be organizing events here. Unlike the NFL's Big Game, there might actually be a few people showing up to populate downtown. At least we hope.
The only thing MLS and the 'Quakes got wrong was not hiring Johnny Rotten to perform the free concert. John Lydon, as he's universally known, is a North London original and to this day, a die-hard Arsenal supporter. In his autobiography, Anger is an Energy: My Life Uncensored, Lydon includes several passages about following Arsenal through all the ups and downs. He views football as a game allowing for humor when your team stinks.
"[Football] gets you into the mode of having a laugh at losing," Lydon writes. "You can actually enjoy looking forward to the next tragic defeat. And there's nothing else that gives me that ability. It serves an absolutely brilliant, beautiful purpose. It's the theater of emotions, not dreams."
Lydon grew up in a slum while going to games at Arsenal's old stadium, the storied Highbur. So when it comes to the new Emirates Stadium, which sits right on the land where he lived as a child, Lydon writes: "$75 a ticket, these days, to go to Arsenal? For that money, you should get to have sex with all the footballers' wives."
MLS All-Star Week
July 23-28
Downtown San Jose
For more info: www.mlssoccer.com/all-star