Features & Columns
Finding a Thread of Light in Memories of a Local 'Manson Family' Murderer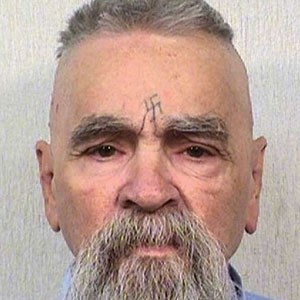 Like a lotus blooming from the mud, a seedy piece of Leigh High School history has illuminated the interconnectedness of humanity. Light has emerged from darkness. Via totally unintentional journalistic adventures in Facebook crowdsourcing, several longtime locals were reunited, even if just online.
It all began with Charles Manson.
Or, to be more precise, it began with one of his family members, Susan Atkins, who spent much of her childhood in San Jose's Cambrian Park before attending Leigh High School during the initial stages of that facility's existence in the early '60s. I have written about Atkins in this very space more than once, most recently citing passages from her book, Child of Satan, Child of God, in which she recalls growing up in that neighborhood. She was found guilty of seven counts of first-degree murder and died in a Chowchilla prison in 2009.
With Manson finally kicking the bucket a couple weeks ago, I felt driven to repost that story on Facebook, not even fathoming the interconnected family of connections it would spawn. Several people only a small Kevin Bacon-degree of separation from Atkins chimed in with stories—and boy, was everyone blown away.
In the thread, Facebook friends of mine claimed they had a sister who knew Atkins or that Atkins was a second cousin. Another friend said her brother used to pick on Atkins' little brother, back when all of them were kids. Still another person remembered rifling through old yearbooks at Leigh, only to see Atkins' photo cut out and removed from the book, which doesn't surprise me at all. Growing up in that neighborhood was so abysmally boring, it probably made sense for someone to become fascinated with serial killers. In any event, the same Facebook friend also recalled seeing Atkins' photo in a yearbook at Union Junior High.
But this was only part of the thread. Another friend, Shannon McKendry, jumped into the conversation to relay that her mom taught Atkins at Dartmouth Junior High and totally remembers the little Susan. This made sense, as it would follow that Atkins moved from school to school, judging by later autobiographical remarks and news stories.
Following McKendry's comment in the Facebook thread, longtime native David West, after recognizing his former teacher's surname, chimed in to say he was one Mrs. McKendry's students. He recalled her teaching him in seventh grade at Dartmouth. West remembered her being very nice and becoming a big influence in his pursuit of writing, helping lead him to a championship spelling bee victory over rival Union Junior High.
"I went on to editing literary magazines in high school, published writing in college, teaching voice and diction and work as an actor, stage and film," West wrote. "Not that she was totally responsible for all that, but she was one of the four or five teachers in my schooling that had the most effect on me."
McKendry, of course, was blown away. Edited for clarity, she wrote this in response: "My Mama was a wonderful teacher to me as well. I was reading at a very young age and was especially verbal because of her. I went on to win my fair share of spelling contests. I'm so very thankful for your fond recollection of her. She has always been a kind, loving, witty and fiercely intelligent lady. It gives me the warm fuzzies to know that she positively impacted your life. I will never forget your words."
The cosmic coincidences did not stop there. In another scenario sandwiched between the Gardner Community Center and the monolithic 280/87 interchange, a resident identified another person in the Susan Atkins comment thread as the guy she'd been receiving postal mail for at her current dwelling. Turns out he once lived in the same house she currently occupies, and he even built the garage she uses as an art studio. She'd already been researching the history of the house, its stories and former tenants. The two of them went on to share a thread of history together and discovered even more while posting comments in the thread that started about Susan Atkins.
Just as the old wise guys in the Far East used to say: From the darkest mud a lotus blooms. The dark side of Leigh High School has brought forth a new light.