Features & Columns
Silicon Alleys: Columnist Recalls Fateful Gig That Led to Career Change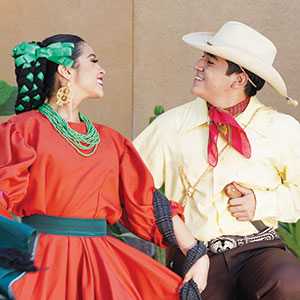 Twenty years ago, without even realizing it, I sacrificed my live sound career on Ohlone tribal lands, just as the Mexican Heritage Plaza opened to huge fanfare.
In 1999, the gorgeous plaza opened at the corner of Alum Rock and King after years of excruciating meetings, negotiations, arguments, politics and fundraising. Located on indigenous lands going back thousands of years, the plaza was also on the former site of the historic Safeway where Cesar Chavez organized one of his first labor strikes.
The glorious new plaza included, among other things, a state-of-the-art theater. The city unloaded mucho dinero to equip the theater with advanced stage rigging and a super-high-tech sound system, but without giving any thought to who would staff the theater aside from the manager, or who would pay to maintain the place, or how any semblance of events would possibly fill out a calendar of any sort. But that was then. Today the venue remains the best-equipped theater, tech-wise, anywhere in the South Bay. And after some serious challenges over the years, the plaza is now more activated and alive than ever.
Luckily, I was in the right place at the right time to become the first person to fumble through the sound system for the theaterÕs first major event, when Los Lupeños de San Jose, our amazing Mexican Folklorico company, celebrated its 30th anniversary in 1999. At the time, my decade at SJSU was circling the drain and caving to the pressures of emotional maturity, yet I had enough basement-level live sound experience to land the gig. However, with a brand-new 40-channel analog Crest board, multiple speaker configurations, racks of offboard gear, monitor mixes, routings and group assigns to potentially juggle, I was in way over my head with the whole place. I had absolutely no idea what I was doing. In fact, I had to call in a friend, a now-world-famous sound engineer, to help me figure out the system while Los Lupeños loaded in that week. During the gigs, even though we werenÕt even using half the board, I still missed a few important cues, but I got about 80 percent of it right.
After a few more events and some necessary self-reflection, I decided I simply wasnÕt cut out for this kind of work anymore. I didnÕt have the attention span and my ear skills were terrible. I could barely tell 400 Hertz from 700 Hertz (it all just hurts, as they say in the biz), and I wasnÕt exactly living in the most healthy manner anyway. As a result, the debut of a fantastic new theater was also the end of my sound career. This was a good thing, though. One ending denotes another beginning. I became a writer instead. From the darkest mud blooms the brightest lotus, as Buddhist monks will say. In that mud is precisely where our own true nature thrives. Twenty years later, I can now write a column telling you about all of this.
WhatÕs more, just last weekend, Los Lupeños celebrated its 50th anniversary in conjunction with the Mexican Heritage PlazaÕs 20th anniversary, so it was time for some ritualistic mystical contemplation. Nowadays the theater is updated with a brand-new digital system, including a more compact Allen & Heath board, plus a glorious D&B Audiotechnik PA system including Ti10L line array mains, 8S and 5S fills, 18S subs and 30D amps, while the old unwieldy Crest board still sits in storage. So before Los Lupeños loaded in for their landmark golden anniversary performances, I showed up and convinced current house soundman Rob Riddle to lug the old Crest board out onto the empty stage, just so I could see it one last time and reconnect with the analog gods of my past. Right there, in the empty theater, with the spirits of Ohlone tribes and Cesar Chavez at my side, I paid silent tribute to the pro audio sacrifices I made 20 years ago. I became flooded with gratitude for the memories.
Speaking of which, everyone should applaud Los Lupeños for five decades of survival in this town. Not many arts nonprofits can make it that long around here. HereÕs to another 50 years!