Features & Columns
Silicon Alleys: Jackie Gage Debuts Song About San Jose at Jazz Fest
Jackie Gage wrote a song about San Jose from her current digs in New York City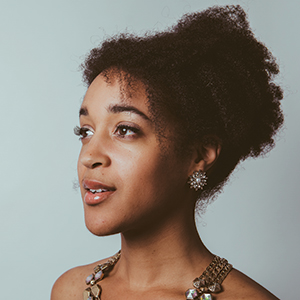 San Jose native Jackie Gage is flying back from the Big Apple this weekend, just to film a music video for a song she wrote about her hometown. Gage will debut her new tune, "A Secret Place," Saturday night at Cafe Stritch during the San Jose Jazz Summer Fest, followed by an exclusive VIP after-party at a separate location.
If the performance sells out, as Gage's gigs often do, tickets for the after-party will still be available.
To raise money for the video shoot, friends, family and distant admirers all contributed to an Indiegogo campaign, 80 percent of which was raised in 24 hours. As of last Sunday, the goal was officially shattered, but anyone can still donate.
Speaking over the phone from New York, Gage said that "A Secret Place" taps into the universal muse of homesickness. She wrote the music and lyrics all by herself.
"So much is different over here than being at home," she said of New York. "The people, the food, the sights, familiar faces, things like that. I find a lot of solace in writing music, so I would find multiple ways to write about being home in San Jose and being in California. And thankfully, a song came to fruition. It just seemed like the most beautiful time to capture the awesomeness and the beauty of San Jose while we have the festival taking place."
By now, Gage should be considered one of San Jose's favorite musical daughters. She started playing piano, singing and writing music around age 11. Mitty High School was where she first witnessed a jazz choir singing Dionne Warwick, Sade and Natalie Cole tunes—music she grew up with.
"I had no idea that people my age sang that music," she recalled. "So that's when I started thinking, 'Oh. Maybe I could do this, too.'"
While chasing a marketing degree at Santa Clara University, she attended her first jazz jam at Art Boutiki when it was located in downtown San Jose. Her first paying gig was at Morocco's Restaurant for $30. After gaining a serious local following over a few years, she then decided to make a go of it in New York City. Currently, Gage appears every Wednesday throughout the summer at George's in Kaufman's Studios, in Astoria.
Nevertheless, Gage still found the time and inspiration to write a serious song about San Jose, a tune capturing the valley's off-the-radar predicament, it's "secret" appeal. Besides, the entire human race is absolutely sick of that other tune about San Jose.
"Growing up, I loved, and still love, Dionne Warwick and Burt Bacharach; that was one of my first forays into singing," Gage said, confessing she still has Dionne's greatest hits album in her car. But Gage would like to see other ways to represent the city in song. "I hear all these songs about LA and San Francisco and New York and all these different places—Tokyo, London, you know? If San Jose's calling card is Dionne Warwick's tune, that's beautiful, but I wanted to also share how I felt about San Jose being my home."
Continuing, Gage used the word "homesick" several times. When writing the song, she said she focused more on the feelings she had back home, the nature of California, missing friends, visiting the San Lorenzo River Valley, Santa Cruz, seeing people in downtown San Jose at Caffe Frascati, or hanging out in Cesar Chavez Plaza. These experiences, as a whole, inspired her to write the tune.
"I feel like people don't necessarily know how gorgeous San Jose is," Gage said. "They always talk about going to LA or going to San Francisco when they're in California, but in my mind I was reflecting on how the sky looks when I'm home, or looking at the flowers that are planted nearby, and the smell of certain redwood trees. That nostalgia was what guided me in making the song possible."
At presstime, people were still donating to the Indiegogo campaign, the video shoot at Cafe Stritch was approaching sellout status, and people were still buying tickets to the after-party.
"It just proves that people do care," Gage said. "And I can't wait to share this music with them."