Features & Columns
Silicon Alleys: Tech Tuned In
Events may be off, but the good people can do with technology and data is still on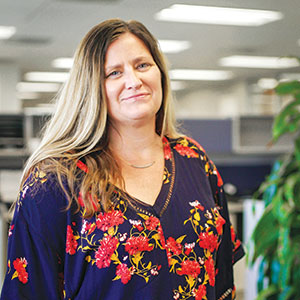 Even without a live gathering of global humanitarians, hi-end video presentations and reporters mobbing the lasagna, the optimism endures.
One of the events I normally look forward to every year at this time is Tech for Global Good, formerly the Tech Awards, which is the San Jose Tech Interactive's signature annual event, a pure-positive celebration of projects showing great promise in addressing humanitarian themes. One gets to hobnob with aspiring entrepreneurs whose goals are not to write phone apps that deliver potato chips at 3am, but instead to address poverty, world hunger, sustainable energy and climate change. The event is one of the most inspiring parties of the year.
One feels an "old Silicon Valley" type of vibe at the event—you know, remnants from when this part of the world featured inventors, technologists and altruistic thinkers who really wanted to improve the world, rather than amplify hate speech, fear and conspiracy theories just because it suits their business model.
In typical years, attendees get to hear presentations and Q&A sessions with each of the winning "tech laureates," as they describe their research and their projects during the party while everyone circulates back and forth between food stations on two floors.
Last year, for example, since the theme was Technology Empowering Women, one project aimed to remove implicit biases in AI by including more children and women of color in the research, development and policy stages. Another start-up built drones to fly blood samples and other supplies to women during childbirth in Rwanda and Ghana. Each year, the laureates' work is displayed via interactive booths upstairs at the Tech.
The awards ceremony also includes a VIP reception, where one gets to hang out with the Tech's board of directors and other influential valley bigwigs, some of whom are the very people that built the tech industry decades ago. It's an amazing party, particularly for a native Silicon Valley dude. Even the most jaded slouch walks away totally inspired. Though the event can't happen in person this year, the Tech still announced the 2020 class of laureates: four organizations harnessing the power of data technology to make positive changes and actually do something good in the world. Their stories are featured in a Virtual Field Trip, which anyone can view on the Tech's website.
This year the theme is data. What all winning laureates have in common is that they identified a serious problem they felt driven to fix. For example, Jennifer Loving, CEO of Destination: Home—a local organization anchoring partnerships to end homelessness—talks about the role of data to prioritize those in need, demonstrate outcomes and impact, document how many people have moved off the street and how many of them are still off the street one year later.
In another case, UNICEF built a new software and data framework to help pull information from various companies to fight the spread of diseases in the third world. A company called Opportunity Insights harnessed data for the entire US to develop scalable solutions to lift people from poverty. And then there's Chipsafer, a project equipping farmers with data to identify and isolate irregularities for the protection of their livestock.
But with no in-person live celebration this year, I am driven to harness the memories of previous events.
In 2014, back when the Tech Awards still featured a huge gala banquet dinner for more than 1,000 people in the San Jose Convention Center, the legendary media magnate Ted Turner received the annual Global Humanitarian Award. Turner, the founder of CNN and however many movie channels decades ago, also coughed up a billion dollars to launch the United Nations Foundation. An eccentric character in the history of American media, the "Mouth of the South," was here in San Jose to receive the award. What a night that was.
In 2017, author of The Kite Runner, UN goodwill ambassador and Independence High School graduate, Khaleid Hosseini, received the same award. He stood there in the Tech Museum and spoke to all of us, just like he was any other member of the party. It was quite cool. There were many others over the years. Hopefully, when the world opens up again, we will see many more.