Features & Columns
Silicon Alleys: Shelter-in-Place Takes the 'Street' Out of SoFA Street Fair—But the Show Will Go On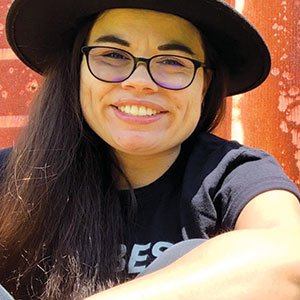 As the world falls apart, the SoFA Street Fair will go on. I'm paraphrasing, but those were the words of festival organizer Fil Maresca, when we recently spoke over the phone about his plans to migrate the April 26 festival online. Believe it or not, there could be yet another live music revolution coming to the corner of First and San Salvador, although no one will actually be there in person. The revolution will be virtual.
During the COVID-19 era, much of downtown San Jose is empty, with bars, restaurants and public events shut down until safer days emerge. Here's what would normally unfold this Sunday: The spring version of the SoFA Street Fair would include a smattering of outdoor and indoor stages, above ground and below ground, all over the immediate area. Food trucks, beer vendors and artisans would fill the streets. Fans young and old would scramble from stage to stage in search of new sounds. Some would plan it all out in advance via a scheduling app while others would take a more impromptu random approach, tripping around to see what they could discover. And the bands that didn't get booked would bitch about it all year long.
Last month, Maresca was in Manhattan when the order to cancel all events over 1,000 people came across the wire. As he returned to San Jose in mid-March and started scheming with the production team, it became obvious that the entire event would need to migrate online. Many bands and performers were already at least somewhat familiar with livestreaming over various platforms. So it made sense to innovate a way to showcase all the musicians in their homes. Instead of organizing a street festival, the team would curate a similar schedule, but point fans to various home cams where the bands would stream out of their own environments, all day, from 2-9pm.
"Now everyone doesn't have to complain about not being able to find live music in San Jose," Maresca said. "It'll be all right here."
As a result, the production team had already decided to migrate the whole festival online before the final shelter-in-place orders were issued on March 19. That means all of the street-closure paperwork, porta-potty declarations, overinflated security budgets, lost parking-meter money extortion and other hick-town permitting crap that San Jose normally forces down every festival organizer's throat did not need to be renegotiated. Everything unfolded far enough in advance for the organizers to conduct meetings and hammer out the technical logistics.
And when it came to logistics, multiple voices began to innovate new ways in which the festival will eventually go forward by the time the autumn version rolls around in September. But for this weekend's edition, fans just might have even more flexibility to see all the bands they want. The SoFA Fest website will function as an aggregator, with several virtual "stages"—or channels, to be more precise—from which fans can tune in to livestreams over the course of the day. Virtual curators will oversee each channel, essentially replacing what would be a stage manager's job.
Bands will broadcast and livestream over the platform of their choice, whether it's Facebook Live, Instagram, Zoom, Twitch or YouTube. The main festival page will also supply a schedule informing fans as to each performer's livestream at the appropriate moment. Fans can still plan it all out via a scheduling app or just lurk in the shadows, pajamas or not. Overall, fans can expect at least 100 bands doing half-hour sets on 15 channels. Throw in a Match Game channel, a few comedy channels and some live visual art, and a wide palette of entertainment will unfold, for free, as is the SoFA Street Fair tradition.
"The only thing we're going to miss is the food trucks," Maresca said.
All of which begs a few questions. Why was this not already being done? I mean, if San Jo is the "Capital of Silicon Valley," then why aren't corporations already donating equipment and/or bandwidth to livestream the whole street festival? In any case, I guess it wouldn't be a real revolution if everyone understood it at first, now would it?