Features & Columns
Silicon Alleys: Steinbeck Fellows Record Experiences of Asian-American Women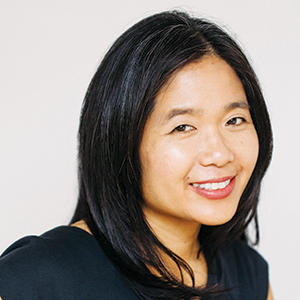 If people can trace Kerouac's footsteps in North Beach or harmonize the vibes of Dashiell Hammett at John's Grill, then certainly there should be Vanessa Hua literary tours through the underbelly of Chinatown. Released last week, Hua's debut novel, A River of Stars, gets rolling right away when two pregnant Chinese women escape an illegal maternity clinic in SoCal before stealing a van and driving to San Francisco.
A San Francisco Chronicle columnist, Hua is also one of three Asian-American women, along with R.O. Kwon and Kirstin Chen, who in recent years received a Steinbeck Fellowship in Creative Writing from San Jose State University, and who released a novel to rocking fanfare in 2018. Every academic season, the Steinbeck Center at SJSU sponsors a handful of one-year fellowships for writers of any age or background to pursue a writing project while in residence at SJSU. The projects need not relate to Steinbeck, but they must be promising enough to warrant support. With Hua, Kwon and Chen all releasing books this year, a glorious convergence is afoot.
A River of Stars unfolds on multiple levels as a dark, humorous and ultimately hopeful story of two undocumented single moms struggling to overcome obstacles in the underbelly of Chinatown to achieve a piece of what it means to be American. In the book, we get to know Scarlett, pregnant with the child of a Chinese mob boss who sent her to LA in order to conceive her kid on US soil for citizenship purposes. At the illegal facility—these places actually exist—she lives under lock and key, along with many other pregnant Chinese. Scarlett then escapes with Daisy, a teenager similarly pregnant, yet longing for her boyfriend who has since disappeared. Together, they make it to San Francisco and dissolve into Chinatown, where they give birth to their children and develop an increasingly close friendship, all while struggling for work, housing and camaraderie, plus ways to achieve legal status and acceptance in the Chinese-American community.
Meanwhile, the mobster who fathered Scarlett's child scrambles to track her down, aided by Mama Fang, the woman who operated the illegal clinic. After the clinic falls apart, Fang winds up in Cupertino, running a facility that gives vitamin IV drips to schoolchildren to help them overachieve. The mob boss becomes ensnared in various other counterplots, including a scheme to secretly bankroll immortality research at Stanford.
But Hua is just one Asian-American Steinbeck Fellow from SJSU to hit the shelves this year. R.O. Kwon's book, The Incendiaries, is exploding onto the charts as you read this. A zillion outlets from The New Yorker all the way down to obscure book nerd portals are raving over Kwon's compact prose. In my view, The Incendiaries is a gorgeously bleak psychological horror novel. A college-age woman gradually gets sucked into a violent religious cult that bombs abortion clinics, yet the book is narrated in retrospect by her obsessive ex-boyfriend as he grapples to understand what happened to their lives. At just over 200 pages, The Incendiaries leaves an eerie aftertaste—not the type of thing one expects to see on women's lists of "summer beach reads," yet it landed on many such lists. Kwon was born in Seoul, yet grew up in SoCal and now lives in San Francisco.
The third novelist in our equation, Kirstin Chen, grew up in Singapore and even taught at SJSU for a spell. Now an adjunct professor at USF, she released her second novel, Bury What We Cannot Take, last spring. In yet another tale of abandonment, loss and longing, Chen placed the book in early Maoist China, late '50s, on Drum Wave Islet off the coast of Xiamen. A family rejects the new Communist regime and escapes to Hong Kong, but is forced to leave their daughter behind as proof of the family's intent to return. Chen's detailed historical research enlivens the narrative, as the daughter, a 9-year-old named San San, becomes a heroic protagonist in trying to escape her emotional isolation and reconnect with her real family. At times, it's quite sad.
All of which means we are experiencing a triple shot of Asian-American women Steinbecks, right here and now. The ol' Nobel Laureate would be proud.