Features & Columns
C2SV: Tech, Buzz and Rock & Roll
Silicon Alleys delves into the C2SV music and conference schedules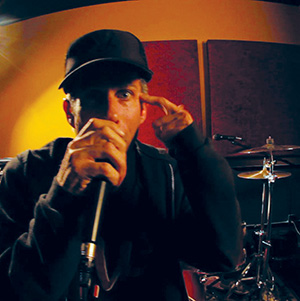 The way I see it, C2SV is a mystical convergence of punk and technology, lowbrow and highbrow, garage and luxury. In that sense, the weekend's festivities embody precisely what Silicon Valley has always been about. Many of the folks speaking, presenting or performing are influential characters, those who have no use for rules, categories or genres, and who have naturally gone beyond punk and technology, in the Nietzschean sense.
James Williamson, for example, ruined me years ago. One of the first freelance jobs I ever had, around 2000, was interviewing artists for an IEEE journal—which, combined with writing about punk rock in downtown San Jose for Metro, gave me a serious ego. I thought I was a fucking genius—half academic, half punk, genre-crashing and wild in the streets of writerdom. I thought I was a badass, being able to claim both IEEE affiliation and punk. Well, James Williamson was among those who pioneered punk, that is, about the time I was born, and then, unbeknownst to everyone, he went on to spend decades in the tech industry, including IEEE standards committees I can't even understand. When he surprised everyone by coming out of punk hibernation to flatten the Blank Club in 2008, I was slaughtered beyond any possible recognition. In fact, I'm still humbled by that guy.
Speaking of the Blank Club, there was no other club in town, even still, where that Williamson gig could possibly have gone down. The Blank Club, for those who don't know, is run by San Jose's native living sons of the original skater-punk era. And they're just as Irish as anyone named McEnery, for that matter. Blank's existence is precisely why other living legends from the punk era, Keith Morris and Tony Alva, will show up this weekend. Just as rockers throughout the United States knew San Jose only because of Cactus Club, every aging punk legend who still enjoys playing eventually comes to San Jose only because of the Blank Club. Morris' band, OFF!, plays Friday, while Alva's band, G.F.P. (General Fucking Principle), plays on Saturday. G.F.P. also features Greg Hetson from Bad Religion, yet another legend who absolutely still brings it.
Alva, of course, was one of the Z-Boys skateboarding team that tens of millions watched in the film, Dogtown and Z-Boys. Just about every San Jose skater who's ever broken into an empty swimming pool owes a debt to what Alva helped create in the 1970s. I don't care how anyone else views it, but those guys pioneered technology with a punk attitude that still resonates everywhere today.
If we step up, down or sideways to the 1990s, that is the decade when I first met Rudy Rucker and Jon Luini, two forward-thinking people who were always ahead of the curve. One day while suffering through the institutionalized loneliness of specific-genre-driven grad school, I wandered into Rucker's office at San Jose State, where he was hacking in C++ and teaching classrooms of Vietnamese kids how to write video games. That is, all while cranking out science fiction books every year. Just when I needed the influence, Rucker was one of the reasons I started at least trying to write professionally. Unlike anyone, he knew how to fuse the gutters and wastelands of San Jose with high-level mathematics, software engineering and the fourth dimension. He presents this weekend at C2SV.
Luini had a much lower profile, but during the initial days of the World Wide Web, he was among those who pioneered live-internet performance broadcasts, back when there was no such idea yet. At SJSU, I participated in a few of his initial MBONE broadcasts, circa 1995. (Only a UNIX connoisseur would even remember what that was.) This was just as RealAudio was launching, before Napster and before most people had cell phones. The whole concept of broadcasting a gig over the internet was brand new and Luini was sort of the established consultant on how to make the technology work. He should have something interesting to talk about at C2SV.
Those are only a few of the characters fusing the gutters and the garages with technology at C2SV, but everyone involved has some sort of connection to Silicon Valley. It's in their blood. It's in my blood also. May punk and technology forever become one!