Holiday Gift Guide
Handmade Gifts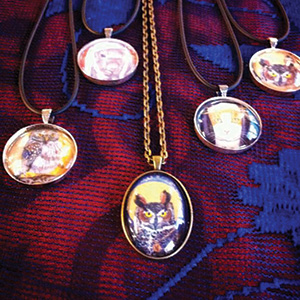 The South Bay has become like its own Etsy, with a variety of handmade items and art easy to find—during the holidays it's even easier, with craft fairs and festivals showcasing local artisans. Here's a sampling of local fairs, pop-ups and galleries with giftable art.
SJ Made Pop-up Shop SJ Made, a vendor platform for Bay Area makers, labels, brands, small businesses and artists, has put up a temporary holiday pop-up shop in Westfield Valley Fair. The shop will be selling "Best of SJ Made" items throughout its run, but on the weekends any vendor can rent space in the shop. Thru Dec. 31 at Westfield Valley Fair, San Jose. sjmade.com
Jingle Fest A curated crafts fair with more than 70 Bay Area artists selling jewelry, clothing and handbags, handmade textiles, children's clothing, and books, bath and body products.Nov. 24, 10am-5pm. Free admission and parking. Napredak Hall, 770 Montague Expressway, San Jose.
Harvest Festival This national touring crafts show features handmade clothing and jewelry, specialty foods, art and music by hundreds of artisans. The event also includes food, entertainment and a Kidzone. Nov. 29-Dec. 1. $4-$9. San Jose Convention Center. harvestfestival.com.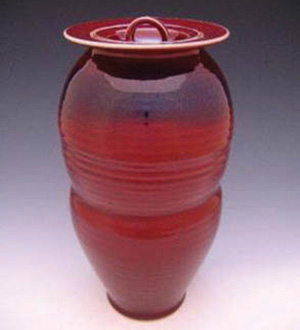 Higher Fire This ceramics studio, which also offers classes ($199 for a six-week introductory "Just Try It" session), has a gallery of ceramics for sale that were made by studio members. The gallery takes part in South First Fridays and usually changes the items on display early each month in time for the artwalk. The gallery features jewelry, vases, dishes, housewares and mugs in inventive shapes, and with striking glazes. 499 S. Market St, San Jose. higherfirestudios.com
Kaleid The show is always on at this large downtown gallery. Although the main gallery area does host regular, rotating exhibitions with featured artists, the rest of the space is devoted to semi-permanent mini-exhibitions by local painters, photographers, jewelry-makers, sculptors, and collage and mixed-media artists—and except for the occasional showpiece, all of it is for sale. 88 S. Fourth St, San Jose. kaleidgallery.com.
Silica Valley Glass Studio In the shadow of SAP Center, this small glass studio may be the only shop where customers may barter Sharks tickets for objets d'art. Glass artist Kevin Chong creates vases and sculpture, glass pumpkins and ornaments in the on-site studio. His offer of trade for hockey tickets is posted at the store, which has business hours that follow the schedule of Sharks games. If a game's going on, chances are the studio's open. And if not, the shop is open by appointment. 99-B N. Almaden Blvd, San Jose. silicavalley.org