Features
Silicon Valley Bars & Clubs 2014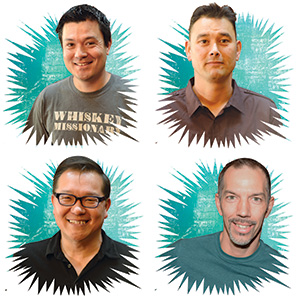 Of course the wagon had to roll through the day I called a roundtable discussion among four owners of some of the best craft cocktail bars in the South Bay. But bartenders who take self-imposed, non-Lent-related layoffs from drinking are a susceptible species, and beverages between friends have a way of ruining the best-laid plans of alcohol abstinence. It didn't take long for a couple of the South Bay's preeminent tastemakers to ditch their vows and cheers to a candid discussion of what makes and breaks a great bar, a great cocktail. Holding court at 55 South, located in the heart of downtown San Jose, co-owners Eric Nielsen and Paul Chun hosted a roundtable discussion with myself; Stephen Shelton, co-owner of The Lexington House in Los Gatos; and Cache Bouren, owner of singlebarrel, SoFA District's speakeasy and the first true craft cocktail bar to set up shop in San Jose. ... read more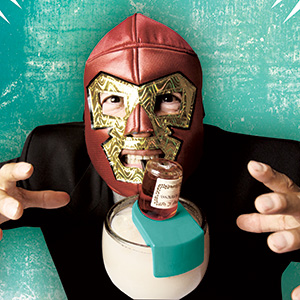 The Hennchata: How Hennessy-spiked Horchata Became a Drink Sensation
Every decade has its cocktail fashions. The '50s brought Irish coffees to the U.S., and, in the'60s, pink squirrels ran wild. Harvey Wallbangers and tequila sunrises raged in the '70s and in the '80s we had sex on the beach. The '90s brought mojitos stateside and helped kick off the labor-intensive craft cocktail craze. The Moscow Mule returned to claim signature drink status in the present era.
While many drink pandemics originate in foreign lands, in decades past or in the ambitious, calculating minds of corporate brand marketers, every once in a while a humble entrepreneur contributes a libation to contemporary cocktail culture. Jorge Sanchez was recovering from a partnership implosion in Campbell when he took over Chacho's, a dive on downtown San Jose's San Fernando Street. ... read more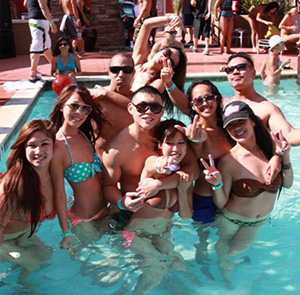 Silicon Valley's Best Day Parties
Hot summer weekends all but demand a drive to the beach, but Sundays offer a good reason to stick around: a solid schedule of day parties. Whether it's live music or DJ, here's a sampling of ways to wile away the summer days.
The Social Brunch Series @ Sp2
Sp2's outdoor set-up&8212;a massive patio with wood, brick and succulents&8212;stands on its own. Every Sunday guests can do brunch or drinks on the patio and catch live music. "The Social" features a rotating lineup of bands like Nesta, Hot Pockets, and No Water After Midnight playing R&B, funk, jazz and reggae.... read more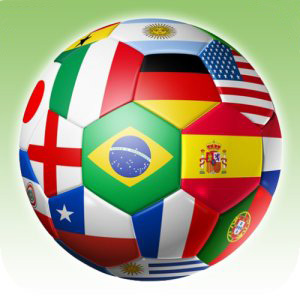 Best Places in the South Bay to Watch the World Cup
The World Cup kicks off June 12 in Brazil, a.k.a., the country whose team once brought world-class World Cup celebrations to the streets of the South Bay. Absent the Brazilian team, Silicon Valley fans of soccer (i.e., what the rest of the world calls football), will have to start the party on their own. Here's a sampling of local spots showing World Cup games:
Britannia Arms Almaden
5027 Almaden Expwy., San Jose As one of the regular hot spots of south San Jose (even without a major sporting event) The Brit on Almaden Expressway is a British-style pub that will be teeming with World Cup enthusiasts.... read more