Features & Columns
Summer Guide
Silicon Valley's best concerts, festivals, movies, events, amenities and fun from Memorial Day to Labor Day.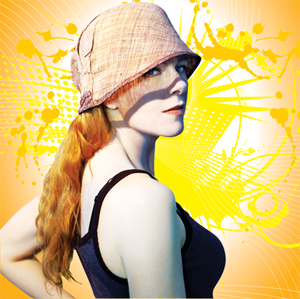 One of the benefits of Santa Clara Valley's carefully cultivated reputation as a region bereft of tourist amenities is that we get to have our beautiful, sun-drenched valley all to ourselves. Even the Convention and Visitor's Bureau gave up and changed its name to "Team." The next time an out-of-towner suggests that the only thing to do here is visit the Winchester Mystery House, don't correct them. We've gotten used to easy parking, open trails and no queues—and plan to keep it that way, thank you very much.
With rising petrol and jet fuel prices, staying close to the crib makes more sense than ever. Who needs to have their piercings X-ray'ed and moisturizer confiscated by a government employee wearing blue nitrile gloves?
And who wants to fly 11 hours to visit some spot that's as gorgeous as some places that are a half-hour's drive away? Metro's 2011 Summer Guide lays out a useful itinerary of attractions, parks, historical sites, museums and concert series on a city-by-city basis, starting with Palo Alto, Los Altos and Redwood City and meandering south through Silicon Valley to Los Gatos and Saratoga, with a dogleg into Gilroy and Morgan Hill. Since many events and summer music series are free, one could keep busy from Memorial Day to Labor Day without alarming deficit hawks.
This year's summer music series kicks off with the Greg Kihn Band, and features '90sm alt-rockers Cracker, tributes to the Beatles and Led Zep,and a bunch of reggae. Read more »
On Saturday, August 13, the Valley's premiere jazz event continues a tradition of exploration. Read more »
The 150-plus-acre park along Senter Road opposite San Jose Municipal Stadium provides a green respite for strollers and picnickers, as well as History Park and the Happy Hollow Zoo. Read more »
The park offers a number of attractions including a sweet little lake, a disc golf course, and a velodrome. Festival in the Park takes place on June 2. Read more »