Movies
SJ International Short Film Fest
A bevy of impressive shorts are coming to Silicon Valley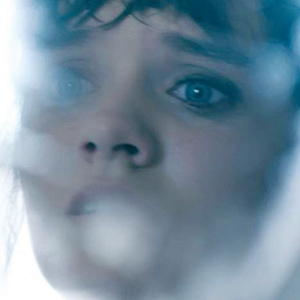 Every filmmaker has to start somewhere, and the 10th annual San Jose International Short Film Festival gives us a chance to spot and celebrate rising talents. Among the 150 films on view:
Andrew Chesworth and Bobby Pontilla's animated "One Small Step" would make a good opener for First Man. Without dialogue, this charmingly animated fantasy tells of the coming of age of Luna Chu, a young San Franciscan who dreams of travel to the moon. Typical sexism that there hasn't been a woman on the lunar surface yet (Wally Funk, a female astronaut, lost her chance when the cost of the Vietnam War curtailed the Apollo program). This is a dream one would love to see come true.
Randall Christopher's talky "The Driver is Red" is composed in the earliest form of cartooning, with animated lines that form into a picture as we watch. It's the true-life narrative of Mossad agent Zvi Aharoni and his trip to Argentina to capture of one of the worst war criminals of the 20th century.
Quite the little amuse-bouche, is "Les Trompes de ma Mere" with the English title "Under Mom's Skirts." Canadian director Saran Heitz de Chabaneix gives a viewer's rusty French a little test. Lucie (Sara Verhagen, who played Jackie Kennedy's press secretary in Jackie) nearly perishes of embarrassment when she's guilted into accompanying her Parisienne mom to an American gynecologist. The gyno (Nancy Tate) is a chirpy Christian Floridian. The pelvic exam is just the beginning of way too much information for the poor daughter, "You came through this miraculous passage!" the doctor exclaims, urging Lucie to have a look.
"#NoMore" is Reno filmmaker Emily Skyle's docudrama about the date raping of Parker (a very good Riley McKinney) which led to a public demonstration of support by women everywhere. This horror story is given a horror movie's lurid, dayglo colors, more of a demonstration of Skyle's facility with the camera than it is of her subtlety. Skyle will be on hand at the festival.
"What Happened to Evie" by England's Kate Cheesman is stronger stuff. It gathers the shards of a sexual assault on Evie (Bessie Coates) who we first see bruised and scraped, lowering herself into a bathtub, still wearing her school uniform. In out-of-chronological order, we learn the story of the crime through flashbacks and evidence. We're deliberately led to the wrong conclusion. Its skill is laudable; its timeliness after last week's malignant farce in Washington DC goes without saying.
San Jose Short Film Festival
Plays Oct 11-14
CineArts, Santana Row
sjsff.com