Movies
Review: 'Aquarius'
Though the film contemplates death and obsolescence, Sonia Braga is full of life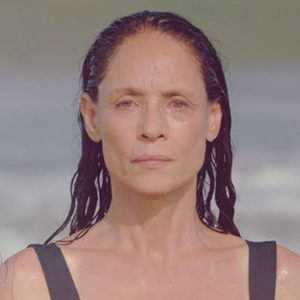 In the 1980s, Sonia Braga was an idol of Brazilian film. Her coolness, her mahogany-colored body and her magnificent black tresses still stir the memory of longtime filmgoers. Now 65, she still has the hair, as Aquarius demonstrates; Braga winds it, unfurls it, tosses it for the camera. Aquarius is a tribute to Braga. It's a Brazilian vacation with a civics lesson on the side.
Braga plays the widowed Clara. Once a noted rock critic, she is now an idler, puttering around her art deco oceanside apartment in the city of Recife and swimming in the South Atlantic. But her apartment is up for bulldozing. Over the significant length of Aquarius, Clara puts up a struggle, turning down the payoffs (the developers offer her $635,000). She endures the dirty tricks used to pressure her out of her otherwise vacant building.
In Brazil, Aquarius is seen as a protest against the kleptocracy that pushed out President Dilma Rousseff. But what is Aquarius over here? A little exasperating, frankly. Everyone calls Clara "Dona"—she's a great lady, a survivor of breast cancer, and in passing we learn that her family owns five apartment buildings. But she wants her home for sentimental reasons.
Laid-back director Kleber Mendonca Filho is a serious nostalgist. We mark the distance between the past and the present with a monologue about a prized John Lennon LP. Aquarius begins in the apartment, with the 70th birthday party of Clara's aunt Lucia in 1980; that means that Lucia (Thalia Perez), whose memory sparkles with hardcore flashbacks of the passions of her youth, is almost as old as the 20th century.
But what is Clara doing with her time in 2016? She has a maid (Zoraide Coleto) whom she scolds and kisses. Clara pushes around her real family. She has a lifeguard at the beach who watches out for her—it seems to be his only job. She rings up for paid sex from a gigolo, or goes out with a group of friends who gossip about men. There's no reason that a person in their 60s shouldn't take it easy—shouldn't just live—but the question is how a director will give some energy to those sweet last days. Aquarius misses the salt and vividness of middle-aged female life we saw in the Chilean film Gloria—where it was ABBA, not Queen, that got the ceaseless needle drops.
Aquarius
Unrated, 142 Min.
Camera Cinemas